Focus Women's Conference, Session Two, 10:25AM – 11:25AM, Mar 28, 2022
Moderated by Kelly Finley / The Sound of Mobile (92ZEW, WNSP, The Crab, and The Soul), News Director/Anchor/Host | KFIN Productions, Owner
Panelists:
Adrienne D. Jones / City of Daphne, Community Development Director
Dr. Leida Javier-Ferrell / Javier-Calametti LLC, President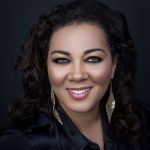 Kelly Finley is a 22+ year news veteran. Kelly joined 92ZEW in 2019 as news director/anchor and host. Kelly's newscasts air weekdays on the Sound of Mobile (92ZEW, The SOUL, The CRAB and WNSP). Kelly also highlights the local greatness throughout the community on her "Tell Me Something Good" segment. As host of "The Community Round Table", Kelly introduces you to non-profit organizations, where you can donate your time and talents. Kelly proudly debuted, "251 NOW with Kelly Finley" in January of 2020. It's a show about what's happening in the city, businesses you need to know about, local artists, restaurants to visit, health, finance, wellness, community leaders making a positive difference, vibrant topics you and your family and friends are talking about, NOW! "251 NOW with Kelly Finley" is the go-to place for what's happening in the community. 
Kelly is also President/CEO of KFin Productions. KFin Productions is the premiere social media company based in Mobile, Alabama. KFin Productions offers their clients award winning broadcast/social media consulting/classes, exclusive brand management and high profile public speaking services. KFin Productions works with top industry leaders to elevate their brand and messaging through content driven social media, across multiple platforms, while garnering worldwide support. KFin Productions: "Results Driven."
Kelly's career has crisscrossed the globe as Finley lived and worked overseas in Tirana, Albania and Brussels, Belgium. She also anchored and reported news on television and radio airwaves in her hometown of Detroit, Michigan. Kelly's television career began in Yuma, Arizona, then Billings, Montana, San Diego, California was next, followed by Kansas City, Missouri and Mobile, Alabama. Kelly made her home here in Mobile, in 2013. Finley proudly served as the first civilian Family Readiness Officer in the United States Marine Corps (MWSG-37). Finley was the direct liaison between the colonel and four squadrons of Marines, Sailors and their families (19,000+) and was responsible for leading four (4) squadron Family Readiness Officers, as well. 
Kelly Finley is also the director of communications and public relations for the Dora Franklin Finley African-American Heritage Trail, is a proud board member of the Eastern Shore Chamber of Commerce, Visit Mobile, AIDS Alabama South, Door To Serenity and is a member of the PL Wilson Detachment Marine Corps League and the League of Women Voters. 
Kelly and her husband Judge Karlos Finley are the proud parents of 3 teenagers and they enjoy volunteering in the community. 
Kelly is a graduate of Wayne State University and holds her B.A. in Radio/Television.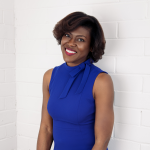 Adrienne Jones, AICP, MURP, is the director of the Community Development department  for the City of Daphne, Alabama. She is a member of the American Institute of Certified Planners (AICP) and has earned a bachelor's degree in the field of Community Planning  and Urban Studies and a master's degree in Urban and Regional Planning from Alabama A&M University. Currently Mrs. Jones serves as the vice-chairman of the Technical Advisory Committee (TAC) of the Eastern Shore  Metropolitan Planning Organization, secretary of the Alabama Chapter of the American  Planning Association Executive Committee, and serves as the mayor's proxy on the South Alabama  Regional Planning Commission Board of Directors. Adrienne has held two positions on the Ruff Wilson Youth Organization Board of Directors: President as well as board secretary. She participated in Leadership Baldwin County and served on the Steering Committee. Adrienne is a member of Delta Sigma Theta Sorority, Incorporated and serves as the Baldwin County Alumnae Chapter's chaplain and chair of the Political Awareness/Social Action Committee.  She was a 2021 Focus Women's Conference Forty Over Forty Recipient and also a 2021 Fall Fellow of the Women's Policy Institute of the Women's Foundation of Greater Alabama.
Adrienne and Tim, her husband  of 26 years, have three  young adult children: Charlsie, Timothy, II and Shelby. They are part of the City Hope church.  
Her hobbies are arts and crafts-centric. She loves helping others realize their  potential and reach their goals.
Dr. Leida Javier-Ferrell Bio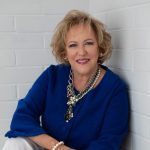 Dr. Leida Javier- Ferrell, is a 25 year resident of Mobile and native from Puerto Rico.  She has helped, showcased, represented, and empowered the Latino community in our region. She is proud to be a Mother, Grandmother, wife, and professional 70-year-old woman
Involvement in the Community:
Chair of the DHR Board
Member of the Board of the United Way of Southwest Alabama
President and Founding member of the Hispanic American Business Association of the Gulf Coast
Served on the Advisory Board of BBVA Bank and on several working committees of the city of Mobile, workforce development and education programs
Served on the Board of the American Red Cross, Directed and was on the
Board of the local HIV/AIDS non profit organization, the Homeless Coalition, The Interfaith Coalition, and Professional Women International.
She has taught at several higher education institutions in Mobile and worked at Mobile Area Chamber of Commerce as Director of the Center for Workforce Development. She was VP of Youth and Adult Programs at Mobile Works, the Workforce investment consortia, where she managed an assistance grant after Katrina and lead to achieve above performance records. In addition, Dr. Javier-Ferrell worked as Assistant to the President of Airbus Military and as Community and Business developer for Netpoint, a German IT company.
Before coming to Mobile, Dr, Javier serves as Dean and VP of Student Affairs in several universities in Puerto Rico. She stressed the development of leadership and community service. She received the Defense for Children's Award for starting the Candlelight Vigils for Children's Rights, in support of the Charter for Children's Rights of the United Nations.
After retiring in 2020, Dr. Javier-Ferrell established the project management and workforce development company Javier-Calametti, LLC, Still has dedicated most of her time in volunteer service, including providing leadership in the organization of the First Mobile Latin Fest, raising funds for scholarships for Hispanic college bound students.
With her business partners, in the Summer of 2021 they were awarded funds to start a project to train, certify and license Hispanic women to be involved in the Culinary and food business. The project started in January 2022 through the Adult Education programs of BSCC. The long-term goal is to raise $500K to build a minority cooperative commissary kitchen.
She holds a BA in Political Science from The Inter-American University of Puerto Rico; an MA in Sociology from the University of Northern Iowa; and a PhD in Educational Administrations and Foundation in Higher Education from Illinois State University.
Recent recognitions:
First group of Herstory Award- Museum of History of Mobile
Seven Seals Award from the Armed Forces -For bringing the Hiring our Heroes Program to Mobile
Leadership Mobile Class of 2012
2021 40 over 40 Focus Women Award recognition in Mobile