Focus Women's Conference, Session One, 8:50AM – 9:50AM, Mar 28, 2022
Moderated by Jenny Arras / Writer, Educator, Editor, & Community Organizer
Panelists:
Mallory Hagan / Public Speaker, Communications Professional, Journalist, and Candidate for Alabama State House (District 25)
Moshae Donald / Attorney and Candidate for Mobile County District Attorney
Jennifer Wright / Attorney and Candidate for District Court Judge in Mobile County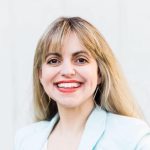 Jenny Arras is a longtime educator as well as public speaker, community volunteer, and writer. Jenny was born in Mexico City and moved to the States in kindergarten where she first learned English. It was in the classroom that she discovered her love of words, diversity, and education. She combined all of these loves into her work as an educator, teaching English for 15 years at both the secondary and college level. She currently teaches English at the University of South Alabama, where she also coordinates a tutoring program for first-year English composition students. Just like she always strives to do with her teaching, Jenny also uses her writings to try to empower and be a voice for others. She is a devoted public servant who thrives in serving her community, particularly the underprivileged and the marginalized. 
Jenny is proud to serve on the board of Prism United, a nonprofit
that serves LGBTQ+ youth along the Gulf Coast. She is also Vice-President of the Board for Habitat for Humanity. Jenny is a proud graduate of the Leadership Mobile Class of 2019 as well as the 2021 inaugural class of the Women's Policy Institute (WPI). The WPI was created by the Women's Foundation of Alabama, and 21 women leaders across the state were chosen to serve as Fellows and learn about and engage in all aspects of state-level public policy advocacy.
When she is not working, volunteering, or spending time with her family, Jenny is also actively engaged both politically and civically, having worked on various state and federal campaigns, as well as running in her own campaign. She was the Democratic candidate for Mobile County Commissioner of District 3; if elected, Jenny would have been the first ever Latina to hold an elected office in Mobile and in the state.
Anyone who knows Jenny knows that she is a true servant leader in our community. She loves all people (seriously, all people), kindness, racial and social justice, books, laughing too loudly, fancy coffee, chocolate chip cookies, music, art, redbirds, elephants, foreign languages, and learning new things. Jenny received her M.A. in English from UNC-Chapel Hill, where she also received a prestigious Teaching Fellowship. She is currently pursuing her doctorate of education at the University of South Alabama. She and her wonderful husband are raising their two lovely boys in Mobile, Alabama.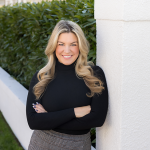 As Miss America 2013, Mallory traveled the country advocating for child abuse prevention, serving as a national ambassador for Children's Miracle Network Hospitals, and championing women in STEM. Using her $73,000 in scholarship winnings from the Miss America Organization, Mallory received a degree from The Fashion Institute of Technology in Advertising, Marketing, and Communications.
Currently, Mallory is the Communications Director for Business Outreach Center Network where she works with women and immigrant entrepreneurs to gain business resources and access to capital. In her spare time, Mallory likes to dance, catch up on her Netflix shows, and travel.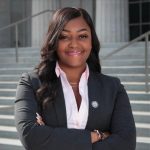 Moshae Donald is a native of Mobile, Alabama, specifically from the Toulminville community.  Moshae received her B.S. in Elementary Education from Alabama Agricultural and Mechanical University where she graduated  summa cum laude. Thereafter, she earned her Juris Doctor from Vanderbilt University. She is the owner of the Law Office of Moshae Donald, LLC and the leader of the Municipal Government and Family Law Practice Areas.  Moshae leads a thriving private practice representing municipal governments, federal and local government agencies, as well as families and children. 
Her experience includes work with one of the largest civil defense firms in the Southeast, the Department of Justice, representation of Mobile County Public Schools teachers and personnel, representation of municipalities in Alabama, a thriving federal practice with federal government agencies as clients, as well representing families and children in domestic and criminal matters.  Moshae has also served as both prosecutor and public defender for municipalities in Mobile County and has litigated hundreds of criminal trials.
In 2019, Moshae was showcased on the front cover of the Mobile Bay Magazine's Mobile's Top 40 Under 40 edition.  That same year, Moshae was honored with the prestigious Boys and Girls Club Distinguished Alumni Award. Accepting especially touching or personal cases is a commitment that Moshae Donald has also made to her community. Moshae has continually been recognized by National Trial Lawyers and other prestigious organizations for her aggressive representation of the most vulnerable among us.
On January 28th, 2022, Moshae officially declared her candidacy to be the next District Attorney for Mobile County, Alabama.  The election will take place November 8th, 2022.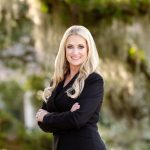 Jennifer Wright has been a prosecutor with the Mobile County District Attorney's Office for almost 19 years. She has been a member of the Murder Team for the last 11 years and has tried 124 jury trials. She has been recognized nationally for her work in violent crimes here in Mobile County. Jennifer is running for District Court Judge in Mobile County and has been endorsed by the Mobile County Law Enforcement Association and the Mobile Firefighters Association. Supporting her campaign for Judge are District Attorney Ashley Rich, Sheriff Sam Cochran, Mayor Stimpson's Chief of Staff Jimmy Barber, and Retired Judge Charles Graddick.
Jennifer is married, has two children, and is a member of Cottage Hill Baptist Church.