For every woman who ever felt alone or like an outsider, like they must be missing something that everyone else has or that they are not worthy to be in 'the circle'…  you're why I created Focus Empowers.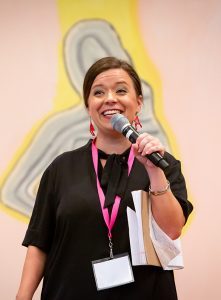 After moving to Los Angeles with a solid portfolio and a degree, I  learned the hard way that artistic talent and business are two totally different skills. Everything changed for me after attending a women's conference while living and working as a photographer in LA. It was there that I connected with a mentor and other women in my community doing work that mattered. I had found the missing piece – coaching, training, and the beginnings of relationships that continue to nurture me professionally and personally to this day. I'd finally found my people plus the resources and knowledge I needed.
When I moved home to Mobile, even as a 20-year veteran I felt completely isolated and without resources or a network. I became determined to create the same experience and give women the tools and relationships needed to be successful.
Our mission is to encourage, educate, and empower women. We foster relationships and provide the tools, knowledge, and network to enable you to economically empower yourself, encourage you to live your best life, and impact your community in positive ways. We are impact-focused, non-partisan, and believe in inclusivity across all spectrums.
focusempowers.com
Our online platform focusempowers.com allows us to encourage, educate and empower women year-round with feature stories, educational content, a community calendar and is home to all of our events.
Focus Women's Conference
Our annual conference is a full day of workshops, speakers, panel discussions, networking, vendors, and a career expo. Every year women approach me and say "Today I found my people." And because this community of women is asking Focus to provide more, we are working to deliver innovative ways to serve them year-round.  
Focus Teen Conference
Our teen conference includes two days of empowering activities, conversations, and workshops on potential career paths, finance, personal safety, and community awareness.
40 Over 40
Our annual awards celebrates and honors forty amazing women over forty who have made a mark professionally and impacted their community.