Panel Discussion
 Focus Women's Conference, Session Three, 2:30PM – 3:30PM, Mar 28, 2022
Panelists:
Dr. Sondia J. Christian / Director, Talent Management, Ingalls Shipbuilding
Beth Morrissette / M2 Solutions, Inc, CEO | Manufacturers Packaging Services, CEO
Dr. Lakesha Brackins / Mobile County Public Schools, Deputy Superintendent
Maggie Lacey / Mobile Bay Magazine, Editor
Hear from a compelling panel of remarkable business owners and professionals who will share personal experiences and opportunities for growth in their fields.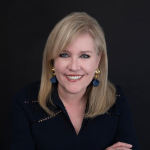 Beth Morrissette is CEO and Co-Owner of M2 Solutions, a provider of technologically advanced service life solutions for construction, industry, and manufacturing. She also serves as CEO of Manufacturers Packaging Services, a family-owned packaging and warehouse supply company. A graduate of the University of Alabama's Culverhouse College of Business, Beth's professional experience includes more than 31 years of sales, marketing, and management in the healthcare, construction, and industrial packaging industries. Beth has been active in Mobile community for many years serving in various leadership positions including President of the Junior League of Mobile and as Campaign Chair for the United Way of SW Alabama. She was a 2004 graduate of Leadership Coastal Alabama. She is currently participating as a RAMP Mentor as part of the Real Advice Mentoring Program sponsored by the Mobile Area Chamber of Commerce and serves as a member of the U.S. Department of Transportation Southeast Region Women in Transportation Advisory Committee. In 2021, Beth was recognized as a Focus Women's Conference 40 over 40 Honoree. Beth and husband, Henry, have two adult children and call Mobile, AL home.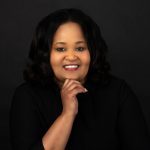 Dr. LaKesha Brackins is the Deputy Superintendent of Mobile County Public Schools (MCPSS), the largest and oldest school system in the State of Alabama. With 53,000 students and 8,000 employees, MCPSS is the largest employer in Mobile County. Growing up in a family of educators, it was no surprise that Dr. Brackins chose to become an educator and that she has since served in the field of education for 23 years. Before becoming deputy superintendent, she worked as a teacher, principal, central office administrator, and assistant superintendent. Dr. Brackins received her bachelor's and master's degrees in education from Troy University and Ph.D. in Educational Leadership from Auburn University.