Focus Women's Conference, Session One, 9:15AM – 10:15AM, Nov 15, 2023
Moderator:  Teresa Fox Bettis, Executive Director Center for Fair Housing
Panelists:
Shalela Dowdy

, 2nd Year Law Student Southern University, Plaintiff in Allen v. Milligan Second Vice President NAACP Mobile Chapter and Founding President Stand-Up Mobile: A Blueprint for US

Katie Herndon:  Paralegal and Engaged Citizen
Jenny O. Arras, Professor of English, University of South Alabama, Writer and Community Organizer.
Citizen engagement is a form of interaction between citizens and their government that aims to make a positive difference in the lives of citizens. How can we make a cultural change where citizens become active agents rather than passive recipients of governmental policies and developments?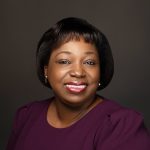 Teresa Bettis is the Executive Director of the Center for Fair Housing, Inc. professionally, and she has more than thirty years of experience in public works. Among those years, she has served the longest as the Executive Director for the Center for Fair Housing, Inc., a private non-profit civil rights organization for the last twenty-four years. As the Executive Director, Teresa oversees numerous programs and initiatives and manages seven staff while serving eight counties in Southwest Alabama. As Executive Director for the Center for Fair Housing, Inc. (the Center), she has advocated for preserving underserved communities and fair and just treatment and access to equal opportunity. Teresa uses her position to bring recognition to those who have not had a voice.
Presently she serves on the Boards of the Mobile Environmental Justice Action Coalition; the Port of Africatown; Groundworks Mobile County; Taproot Earth, North Mobile County Farmers Market, NAACP Mobile County, Stand Up Mobile, Building Alabama Reinvestment, and the Africatown Redevelopment Corporation.
Most recently, she was a 2022 Focus Empowers 40/40 honoree and selected as 1 of 25 African American women cohorts of Truth Speaks Innovation Foundation's inaugural Power, Innovation, and Leadership (PIL) is an Executive Education course developed by faculty from the Social Innovation + Change Initiative (SICI) within the Harvard Kennedy School.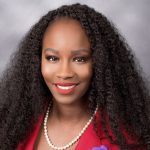 Shalela Dowdy is a native of Mobile Alabama. In 2008 she graduated from Murphy High School. She earned a Bachelor of Science degree in American Legal Studies (Pre Law) from the United States Military Academy at West Point in 2012 and a Master of Arts in Leadership Studies from the University of Texas at El Paso in 2017. Currently she is a Law Student at Southern University Law Center in Baton Rouge, Louisiana. She served 6 years in the United States Army on active duty as an Air Defense Artillery Officer and Human Resource Officer. She is currently in the Army Reserves where she holds the rank of Major and the position of Military Academy Liaison Officer where she supports the Directorate of Admissions at United States Military Academy at West Point.
Shalela is a member of Urban League Young Professionals, Kappa Epsilon Psi Military Sorority, a Silver Life Member of the NAACP and the 2nd Vice President of the Mobile Branch of the NAACP, a Legacy Life Member of NCNW (National Council of Negro Women), a member of Delta Sigma Theta, and the Founding President of Stand Up Mobile a non-profit no partisan organization that does work centered around voter engagement in the Black Community within Mobile County.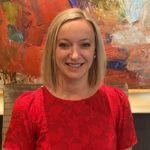 Katie Herndon is an active member and supporter of the Mobile community. Over the years she has been involved in various organizations. Each organization shares the same goal of improving the lives and environment of Mobile Alabama. Katie is also a member of All Saints Episcopal Church and works as a paralegal.  Ms. Herndon is committed to actively engaging in issues affecting our community with her passion for social justice.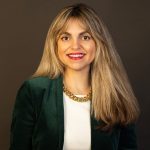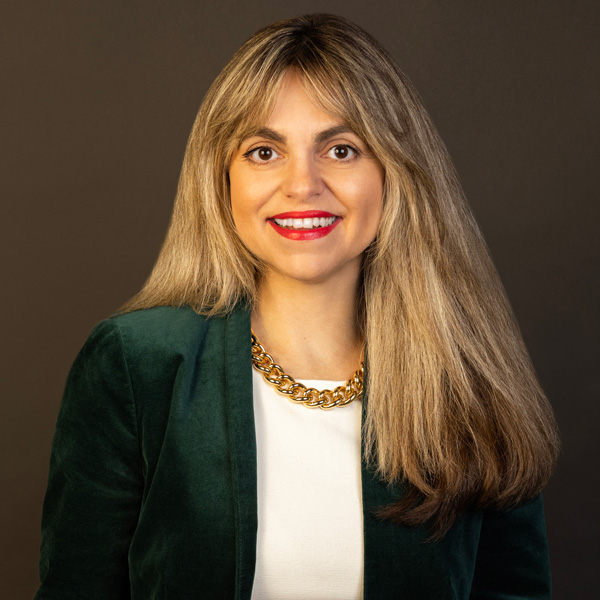 Jenny Arras is a longtime educator as well as public speaker, community volunteer, and writer. Jenny was born in Mexico City and moved to the States in kindergarten where she first learned English. It was in the classroom that she discovered her love of words, diversity, and education. She combined all of these loves into her work as an educator, teaching English for 15 years at both the secondary and college level. She currently teaches English at the University of South Alabama, where she also coordinates a tutoring program for first-year English composition students. Just like she always strives to do with her teaching, Jenny also uses her writings to try to empower and be a voice for others. She is a devoted public servant who thrives in serving her community, particularly the underprivileged and the marginalized.
Jenny is proud to serve on the board of Prism United, a nonprofit
that serves LGBTQ+ youth along the Gulf Coast. She is also Vice-President of the Board for Habitat for Humanity. Jenny is a proud graduate of the Leadership Mobile Class of 2019 as well as the 2021 inaugural class of the Women's Policy Institute (WPI). The WPI was created by the Women's Foundation of Alabama, and 21 women leaders across the state were chosen to serve as Fellows and learn about and engage in all aspects of state-level public policy advocacy.
When she is not working, volunteering, or spending time with her family, Jenny is also actively engaged both politically and civically, having worked on various state and federal campaigns, as well as running in her own campaign. She was the Democratic candidate for Mobile County Commissioner of District 3; if elected, Jenny would have been the first ever Latina to hold an elected office in Mobile and in the state.
Anyone who knows Jenny knows that she is a true servant leader in our community. She loves all people (seriously, all people), kindness, racial and social justice, books, laughing too loudly, fancy coffee, chocolate chip cookies, music, art, redbirds, elephants, foreign languages, and learning new things. Jenny received her M.A. in English from UNC-Chapel Hill, where she also received a prestigious Teaching Fellowship. She is currently pursuing her doctorate of education at the University of South Alabama. She and her wonderful husband are raising their two lovely boys in Mobile, Alabama.