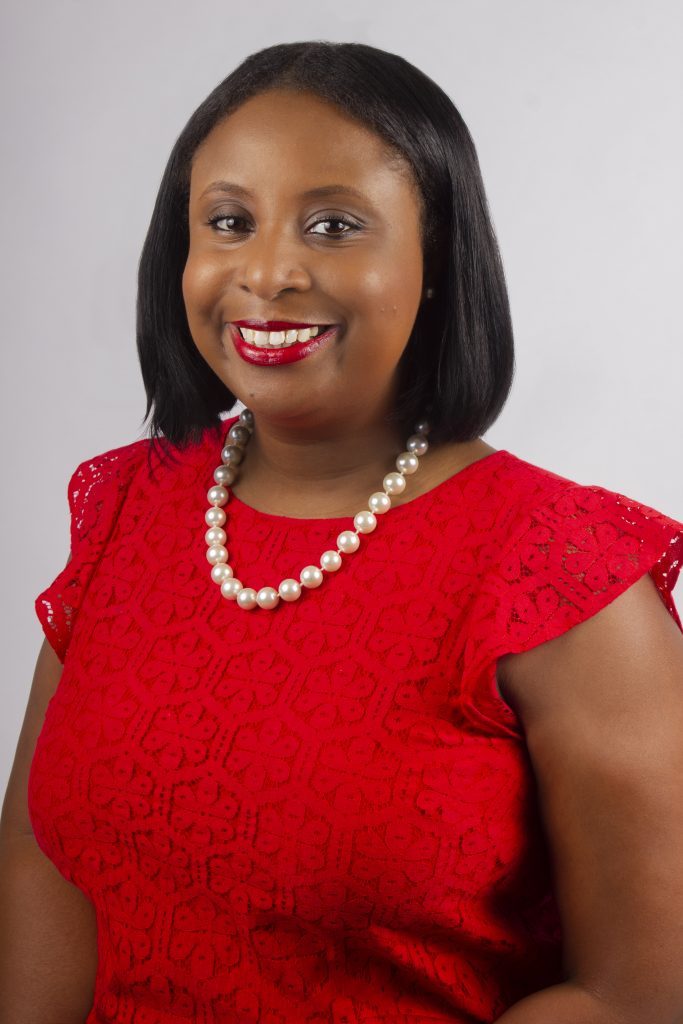 Sherrica Davis-Hunt has always aspired to have a career in higher education. As the wife and daughter of educators, the field is in her DNA. Sherrica recently started her dream job at Bishop State Community College, where she collaborates with the Bishop State Foundation to create a strong culture of philanthropy with alumni and the community. In turn, she hopes to create stronger corporate partnerships to ensure students have access to scholarships and other resources; and for donors to see the value of an education at Bishop State Community College.
"My desire is to use my God giving gifts and trained skills to assist in providing students the resources they need to be successful at Bishop State," Sherrica said.
Sherrica agrees with President Sykes in the Bishop State is "the college of infinite possibilities," and she hopes to share that sentiment with anyone looking for a quality education or to invest in the community.
One aspect of being a part of Bishop State that inspires Sherrica is the ability to be involved with her community. As her office overlooks the community where her grandmother and mother were raised, she can't help but feel a sense of gratitude for the opportunity. She feels proud in that Bishop State trains, certifies and graduates individuals to fill the talent pool in Mobile and surrounding areas. Sherrica knows that these people are an asset to the city, because they enhance the economy in many ways.
This sense of service is something Sherrica has had a love for since her childhood. "The art of connecting and being service-oriented came from my grandmother. I was speaking to a former co-worker one day sharing stories of how my grandmother would assign me to call the choir members to update them on current news or how she would make me practice in front of her before giving the welcome at church. It wasn't until my co-worker stated that my grandmother trained me for this career that I felt goosebumps and realized my foundation was laid, and all I had to do was to connect the dots," she said.
While Sherrica may be working her dream job now, she has faced hardships and challenges throughout her life to get here. She says her biggest challenge she faces is having to overcome the fear of being authentic to her vision and to herself.
Because of this, she wants to let women know that they shouldn't be afraid to dream BIG.
"Others will not understand you and will sometimes not support your vision, but keep pushing forward to achieve your goal. Pray and your steps will be aligned."
Strong, supportive women have played a big role in Sherrica's life. Her mom is her biggest supporter, advocate and friend. Through watching her work in education, giving her all to her students, Sherrica has learned to be resilient, selfless and motivated.
Sherrica wants to help other women in her community realize their potential. "I wanted to get involved with Focus to assist in encouraging and empowering women from all occupations and lifestyles. We all have stories, and our journeys may look different, but in the end everyone wants happiness and success. Focus creates an environment where we can be different, be true to who we are, and elevate those around us without judgement," she said.