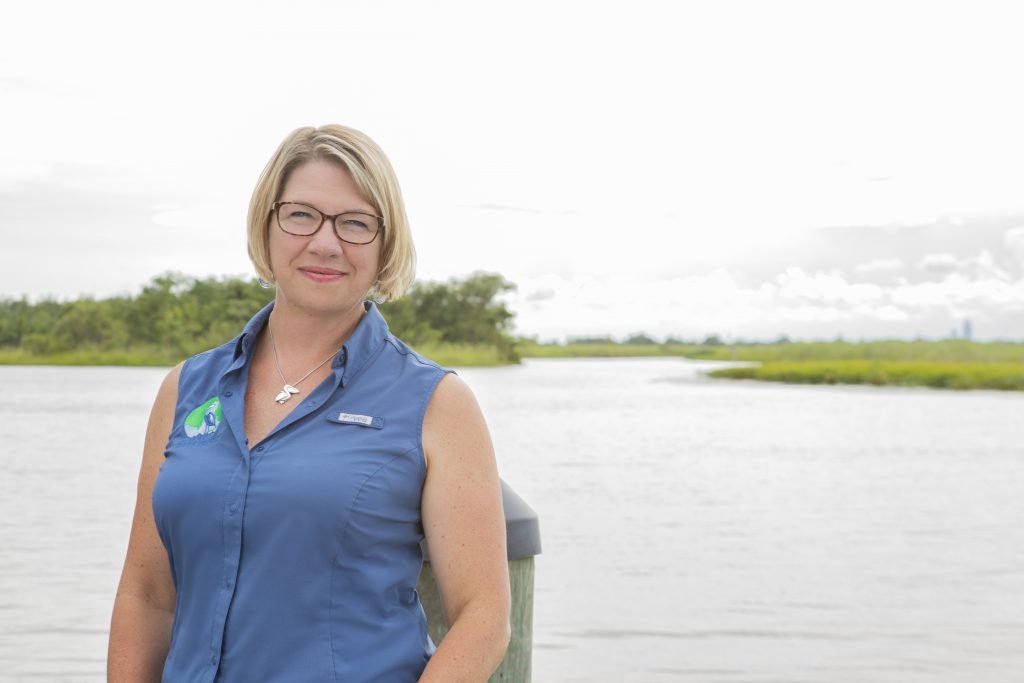 Mobile Baykeeper Executive Director, Casi Callaway, reflects on her early childhood memories on the Gulf Coast, her experience organizing Earth Day symposiums throughout the Southeast as an Emory University undergrad, and her fight to protect what we love most here in the Port City, Mobile Bay.
I drive to meet Casi Callaway, Executive Director of Mobile Baykeeper, for our interview on April 22th—Earth Day. It's not lost on me the serendipity of meeting with the leader of an organization dedicated to giving the Mobile and Baldwin County communities a means to protect Mobile Bay and all the water running into it. As we chat she says, "What I try to do and what I encourage other people to do, is to ask, 'What can one person do to make our environment in Mobile better? What can I do?'"
Casi and her team work to build relationships throughout the community while keeping businesses and government in check. They review codes, enforce regulations, and have scientists and policy experts on staff. Mobile Baykeeper also co-ordinates public education, community organizing, research, and fundraising. "We strive to engage on a more local level to increase the public consciousness," she continues. "The hope is the culture will begin to think about what happens when they throw a moon pie wrapper on the street and where it will end up." Last Mardi Gras was Mobile Baykeeper's second year promoting a litter free Mardi Gras initiative. Among other things the group makes the case for more trashcans along the parade route as well as encourages maskers to throw usable items like cups, bags of peanuts, rice, and ramen noodles. "And we want parade goers to make an effort to place throws they catch in a bag. Tossing them in the gutter will likely wash then into storm drains that empty into our watershed."
"We strive to engage on a more local level to increase the public consciousness. The hope is the culture will begin to think about what happens when they throw a moon pie wrapper on the street and where it will end up."
Growing up in Mobile close to the bay and the beach, Casi believed all of the beautiful land and seascapes were infinite. "I thought it would be that way forever," she says. "My grandmother had a beach house in Gulf Shores four blocks from the water. Each August on the week of my birthday my family spent the week down there. The beach and being on the water was my happy place."
The leadership skills Casi employs in her work at Mobile Baykeeper were first nurtured by her father and by her alma mater, Mobile's Julius T. Wright School for Girls; however, it was during her freshman year at Emory University in Atlanta where Casi began her work as an environmental activist. "I was a preppy girl from southern Alabama, but the kids in the student environmental group I joined were cool and crunchy and interested in what they were doing," she says. "I was drawn to them and their commitment to the environment." After getting involved with the organizers of collegiate Earth Day events, Casi was appointed the South East Regional Camp Coordinator and charged with the task of establishing Earth Day symposiums on college campuses in Alabama, Georgia, Mississippi, Florida, and South Carolina. "And we did it!" she continues. "I realized if people like me did not step up and fight for our environment, it could all be lost."
Upon graduation Casi went to work in Washington D.C. for a clean water lobbying nonprofit group. "That experience allowed me to learn the law and the policy, but we never stopped anything on a grand scale," she says. "We worked for 6 years fighting for tighter regulations on arsenic in drinking water, and a president wiped it away with a pen. Moving back to Mobile and working for West Bay Watch (now Mobile Baykeeper) I saw the opportunity to make a difference on the ground level.
West Bay Watch was founded in 1997 by concerned citizens wanting to fight chemical companies polluting waters along the western shore of Mobile Bay. These companies were incentivized with tax breaks and low costs, and the state of the watershed was in ever increasing jeopardy. "The challenge we faced was the Chamber of Commerce's mentality that all industry was good for Mobile, no matter what the cost to our waterways or our quality of life," she says. "They were basically paying people to come to Mobile County and pollute. But how long can that last? It's not sustainable. It took a long time for the decision makers in Mobile to hear our message. We needed them to begin thinking about what it means to be a good neighbor. They undervalued our rivers, the bay, and the beaches. They underestimated how being a good steward of those resources would increase the quality of life and attract businesses—because then people would want to live here."
Casi stresses the point that Mobile Baykeeper is not against industry. But they are for Mobile Bay and all the ways it enhances the lives of the people who live near it. "If you love to fish, enjoy time out on the water, go the beach, then it should make sense to want to preserve it," she says. "If there is a chemical disaster or oil spill, this will negatively affect the economy. We're not flag waving, tree huggers. We're making logical, smart arguments and proving our case with good research."
After our time together Casi leaves the coffee shop where we met, puts on a neon safety vest, and heads to One Mile Creek for an organized clean up in celebration of this year's Earth Day. One Mile Creek is the receiving body for much of the Mardi Gras refuse and other downtown trash left on the street which flows into our city's storm drains.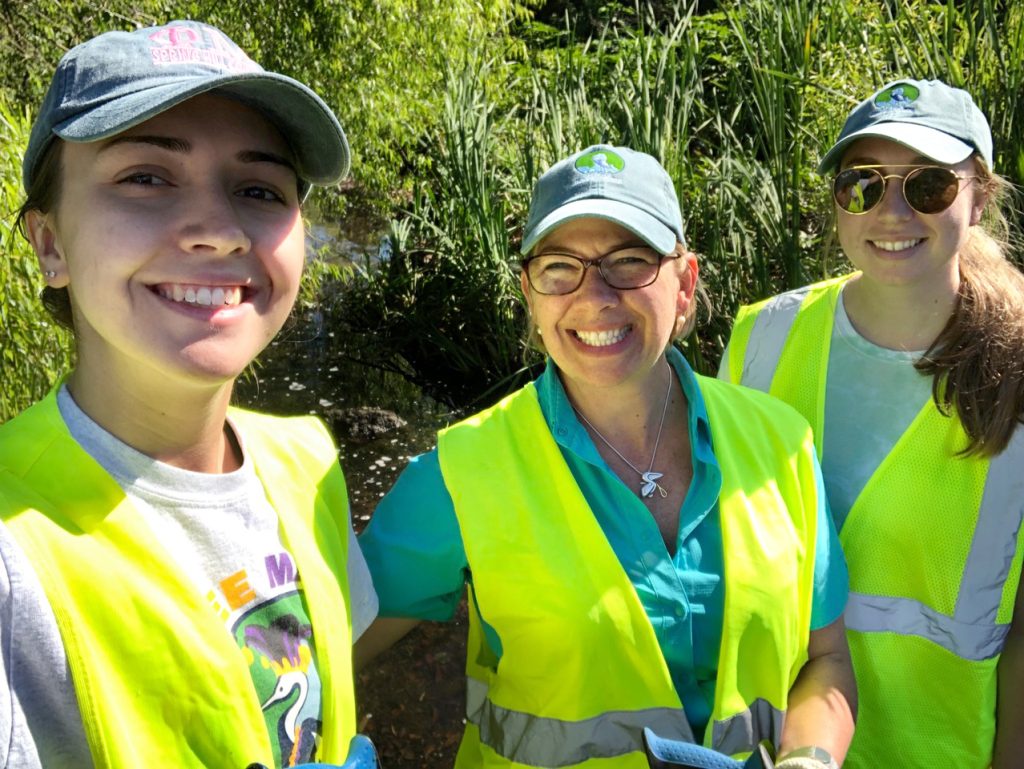 Casi and the Mobile Baykeeper staff's consistent single mindedness in protecting Mobile Bay and the surrounding water the past 22 years has slowly but surely shifted public thought concerning what it means to protect our local environment. Her conviction that the water she loved as a little girl will be there for her son and for future generations and her commitment that it is answers her own question of "What can one person do?"