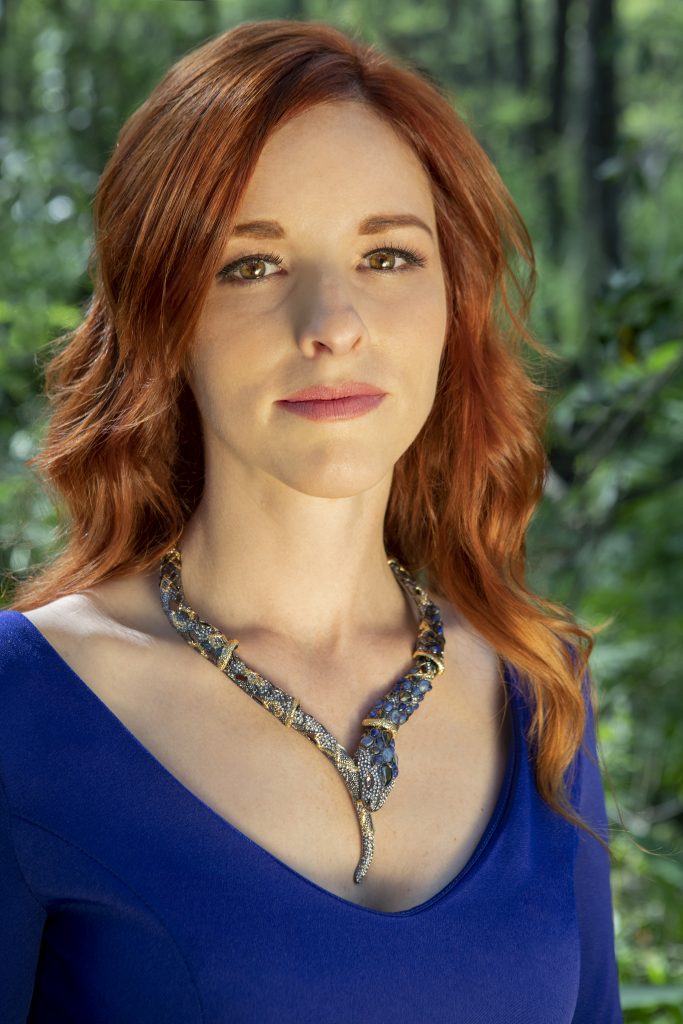 After venturing into the world of being a stay-at-home mom and entrepreneur, Bethany Brenes has faced many challenges to help her find herself. She left her job as the director of a physical therapy clinic almost a year ago so she could stay at home with her two young children and work on developing her business, Establish Wellness. Along the way, she has found time to dedicate to another one of her passions in life: style.
Bethany describes her style as bohemian, incorporating pieces that are both flowy and fitted and are comfortable for living in the south.
"I want to have a style that doesn't follow the fashion trends. I want to look unique and express myself without having something everyone else has," Bethany said.
Since her husband, Riley, is an artist, his profession gives her opportunities to dress out of the ordinary and really develop her style.
"With him being an artist, we were able to go to things where you can dress up and express yourself. Being in my field for the past 10 years, I was wearing scrubs all day. But now, I am able to find things I really like," Bethany said.
While she loves being able to express her style, she recognizes that not everyone does so in the same way. Bethany believes it's all about how you feel about yourself. Fashion, to her, is a connection to mental health. When you're able to express yourself, you feel good.
"If you're wearing something you don't feel comfortable in or you don't feel like it's you, then, of course, it'll effect your attitude. We have so much focus on our bodies now that having clothes that fit you correctly and make you feel good about yourself, regardless of your style, is so important," she said.
Bethany carries this way of thinking into parenting. Her daughter, Odessa, is four years old and already has her own sense of style.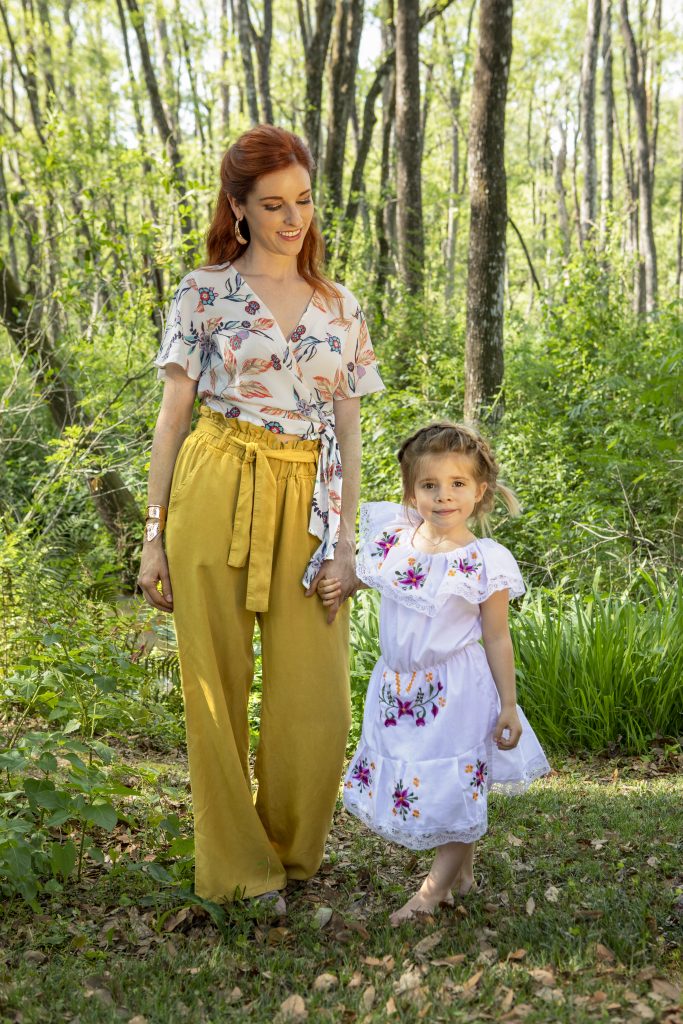 She really wants her daughter to develop her own style and be herself; if it makes her feel good, that's all that matters. She also wants to make sure Odessa encourages her friends to do the same.
She wants to show her daughter that it doesn't matter if she's wearing anything close to what all her friends are wearing; If it makes her feel good, that's all that matters. She also wants to help her present that sentiment to other people so she doesn't make them feel bad for what they're wearing.
One influential factor in Bethany's style is travel. She and her family try to travel often, and she likes to pick up pieces of outfits from everywhere she goes and incorporate them into her wardrobe. The bright culture of Costa Rica was something she was easily able to work into her everyday outfits; with a similar climate and style of clothing as on the Gulf Coast, she felt right at home. The bright colors and lively patterns added an upbeat mood to her wardrobe. Additionally, the desert in Moab, Utah was a strong influencer in her bohemian wear. The Native American prints she found there gave her outfits a cool, airy feel and incorporated nicely into her style.
Bethany has always been devoted to giving people information on health and wellness about the body and mind. She has turned this into her very own business that currently exists online, but she hopes will one day become a brick and mortar. Additionally, she developed a preventative wellness program with the city workers of Mobile.
"I am really grateful that when I left my job I could come home and create by own style instead of adhering to a medical dress code. Now, I can really take advantage of being able to be creative but sophisticated, because I am branding my own business; I can be free to choose the style and make it work for the direction I want to go in," she said.
Her advice to other busy moms is to keep putting the effort in. It's difficult, because it's so much easier to put on yoga pants and a tee shirt, but it's worth it to put in the time. Finding a quick makeup routine and some easy pieces of clothes that don't get as dirty with kids can save you a lot of time in the mornings.
Read more about Establish Wellness and its goals at www.establishwellness.com.