In its third year, Focus Women's Conference had an attendance of over 500 women (and men). Focus's mission is to encourage, educate and empower women from all over the southeast. The conference achieves this through a full day of workshops, panel discussions, a guided networking session, a Career Expo and much more.
One big draw to the 2019 conference was its keynote speaker, safety activist and author Elizabeth Smart. After being kidnapped at the age of 14 and enduring 9 months of abuse, Elizabeth has now dedicated her life to advocating for missing persons and victims of assault. She advocates for women and girls around the world and has appeared before Congress to campaign for sexual predator legislation, is a New York Times best selling author, and has written two books. She also founded the Elizabeth Smart Foundation, which aims to spread awareness and education about violent and sexual crime.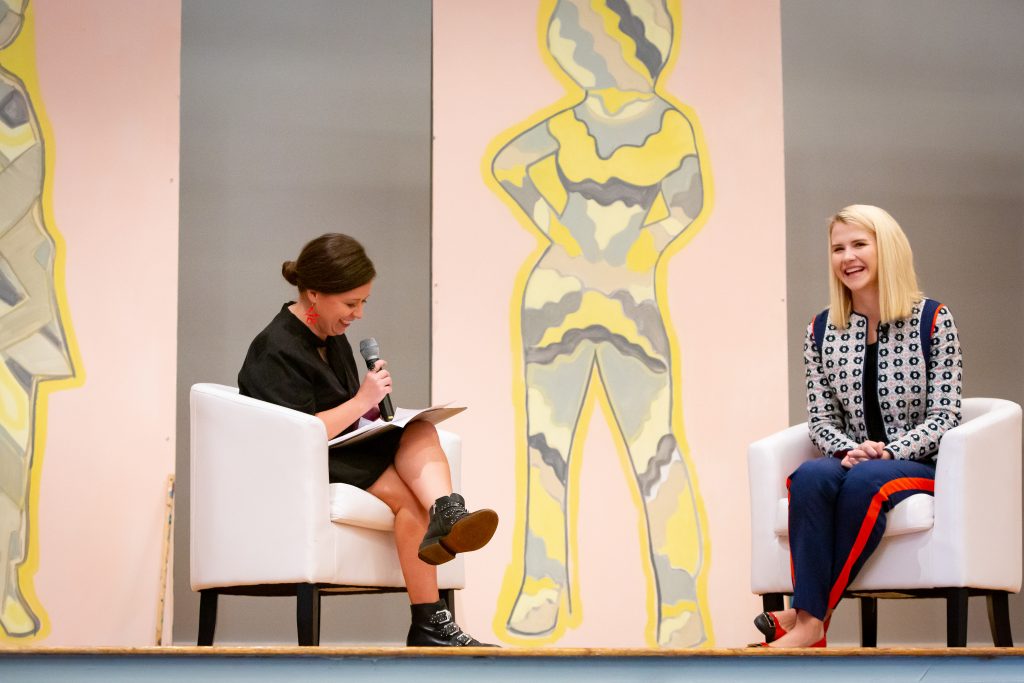 Smart provided inspiration for anyone who felt like life was against them, all while explaining the horrific story of her kidnapping to provide context and encouragement. She also touched on the subject of forgiveness, saying it only hurts you to hold onto grudges and pain. "Forgiveness is loving yourself enough to live your life fully," she said. Focus Women's Conference Founder Devin Ford also hosted a Q&A with Smart with questions submitted by attendees.
Platinum VIP attendees even got the chance to meet Smart, have their photo taken with her and get a signed copy of her book.
VIP and Platinum VIP attendees were also treated to the Payroll Vault VIP Lounge with complimentary massages, refreshments, snacks and comfy furniture. The lounge was open during the whole conference. It provided a place to sit down and relax for a few minutes between sessions, and a place for more networking.
The day continued with breakout sessions focusing on professional development, personal development and community development. Professionals, business owners and everyday women served as session speakers, providing useful tips and information for attendees.
Following that was a guided networking session, hosted by Stewart Lodges at Steelwood, in which attendees had the opportunity to build relationships with each other, swap business cards, share business tips and develop connections. Jennie Campbell, President of Stewart Lodges shared how networking and relationships have impacted her career. The guided networking session is always a favorite of attendees, because it allows them to network with each other without the constraint of having to rush to another session. While Focus provides resources for development, one of the biggest things it provides is connections. And it's those meaningful connections that people develop into relationships after attending.
The lunch session speaker was Dr. Lynne Key, the US Field Training and Development Leader for Nielsen. She spoke about how women have to adapt, manage, innovate and push boundaries within their career. Key explored eight courageous leadership factors that attendees could use in their own careers. To Key, courage is the main ingredient for getting what you want out of your career and out of your life. "Courage is contagious," she said.
Through out the day, attendees were invited to visit the vendor and Career Expo area, presented by Merrill Lynch, complete with coffee provided by McAleer's Office Furniture and breakfast provided by Springhill Medical Center.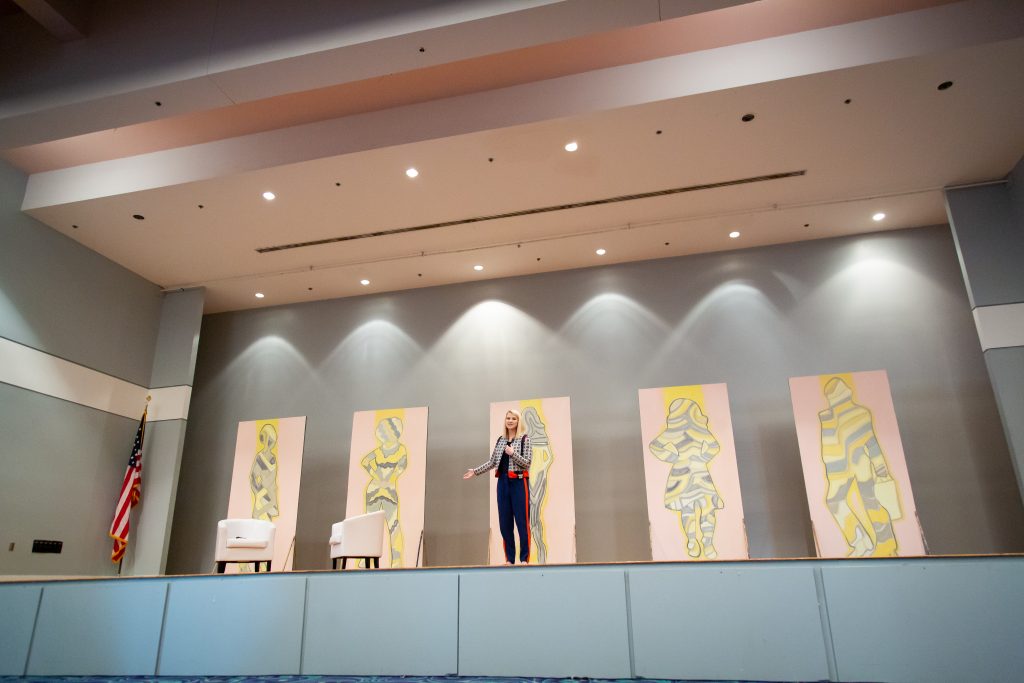 One fun element at the 2019 conference was the main stage backdrop. Murals featuring silhouettes of strong women, each painted by students at Strickland Youth Center led by corrections officer, Blakely Diamond and sponsored by Alabama Hues. "The arts program at Strickland empowers at-risk youth and provides them with a therapeutic way to work through their issues. We were so honored to have them create such an inspiring piece for our main stage," said Ford.
Focus is now planning its fourth annual conference along with other events throughout the year with bigger goals than ever before. It has earned a dedicated community of women in the area, and is becoming a dependable resource that gives back to the community that so eagerly adopted it.