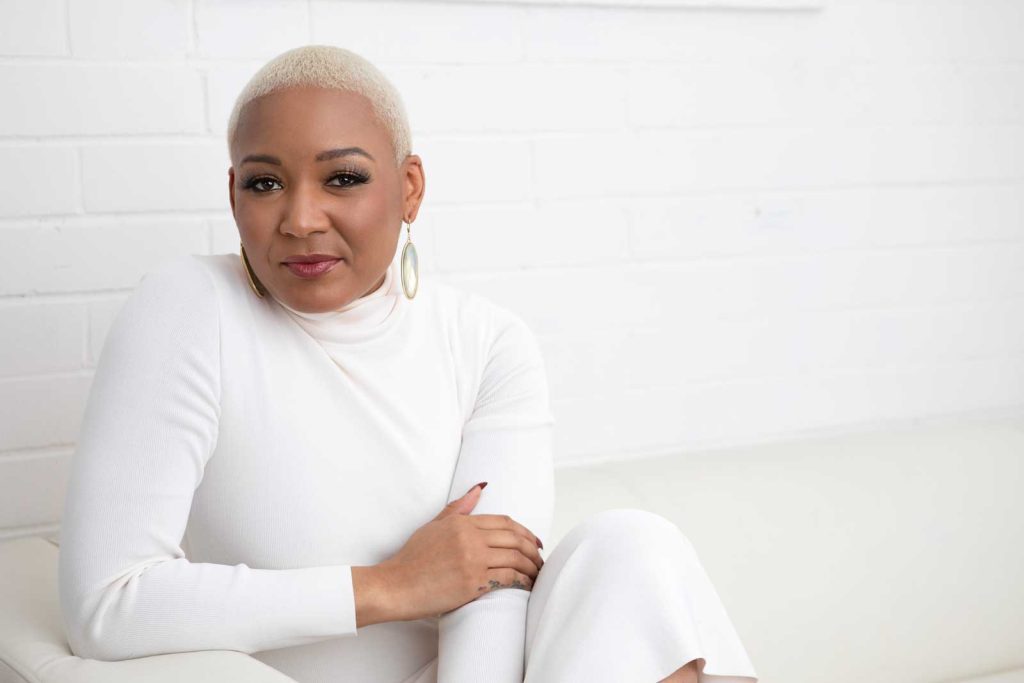 Danielle Dials began her distinguished career with Fox 10 News in 1999 and currently serves as Account Development Consultant with WALA Fox 10, a position which allows her to help other entrepreneurs grow their businesses through strategic advertising. In October of 2020, Danielle launched Danielle Renée, a clean beauty brand that offers a full line of vegan skincare products and non-toxic cosmetics. In December, Flying Solo NYC in Soho picked up her skincare line and currently offers "Danielle Renée" at its Flagship location in New York. She attributes her success to her varied experiences with Meredith from TV commercials to digital and social media ads, station partnerships, streaming service ads, targeted email campaigns, paid programming, TV segments, and more.
Tell us about your business:
I launched Danielle Renée in October 2020. My work in the beauty industry started in 2011 while working at April's Mane Attraction beauty salon as a second job. I started my journey at Fox 10 in November 1999. Since then, my work experience has included TV production, directing, web writing, on-air branding, hosting, producing, and advertising sales.
Share any relevant education, accolades, experiences related to your success:
Most importantly, I pray. I also believe that my experience at Fox 10 has contributed to my success in my personal business. For example, I was the face of our CW sister-station for 4 years. I knew that if I could be the face of a TV station, I could be the face of my own business. I learned that I can be good at lots of things.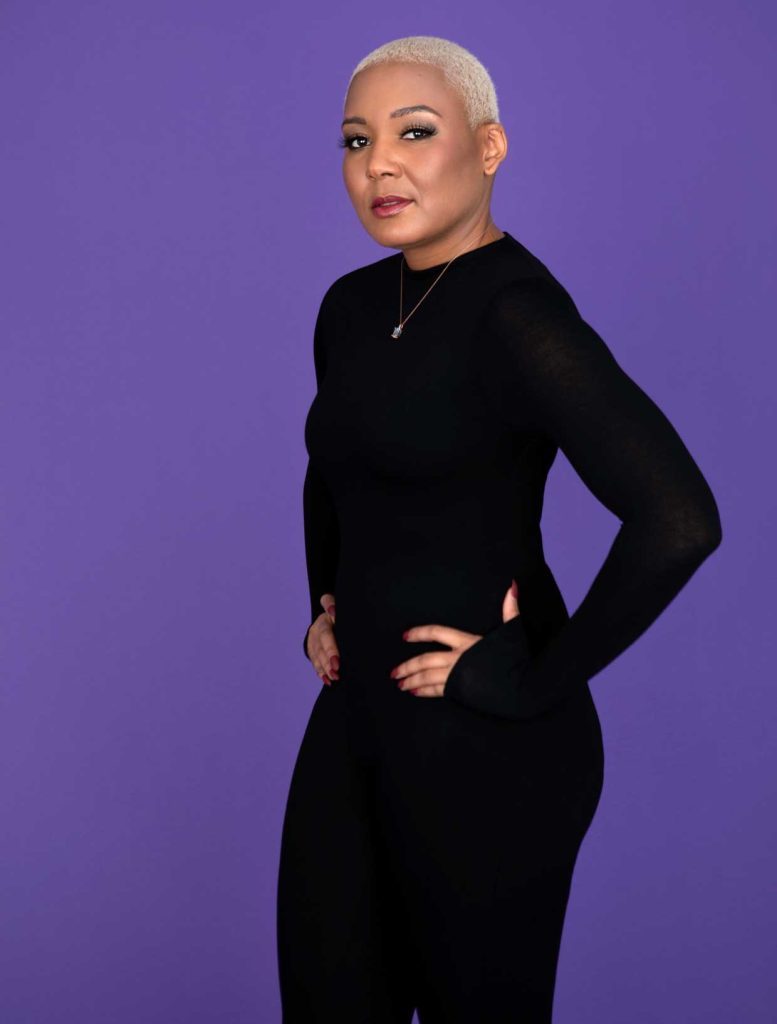 Tell us why you chose your profession, the value it brings to you and/or the community:
Helping someone look their best has an impact on their confidence. I love seeing women smile after looking in the mirror and walking away with a new pep in their step because they feel beautiful. Something as simple as a pair of lashes can make someone feel so glamorous. Top it off with glowing skin, and they feel unstoppable. I enjoy helping people grow their confidence through selfcare.
Also, in advertising, I am very intentional about reaching out to minority-owned businesses and women in business. I'm in a position to open doors for growth, and I want to see everyone win.
Are you involved with the community, any non profits, etc. and why is that important?
I'm actively involved with Compassion International. I sponsor 3 children from Ghana, Ethiopia, and Bolivia. I absolutely love that Compassion's mission is to release children and families from poverty in Jesus's name. In addition to the children receiving food, medication, and medical procedures if needed, they're also given a safe place to learn about Jesus. Their mothers are able to start their own businesses in some cases. And I get to see them grow up through letters, and witness how the love of God transforms their circumstances using someone on the other side of the world. It's beautiful. Before Covid, I participated in mission trips to Ghana and Tanzania with Compassion and Redemption Church. When I started Danielle Renée, I made a commitment to give ten percent from the business every month to help spread the gospel. No work that I do cfould be more important than God's work. That's why I give back. I also enjoy facilitating a women's group at my church. We meet once a week and study scripture. It's a beautiful way to form lifelong friendships with some amazing women.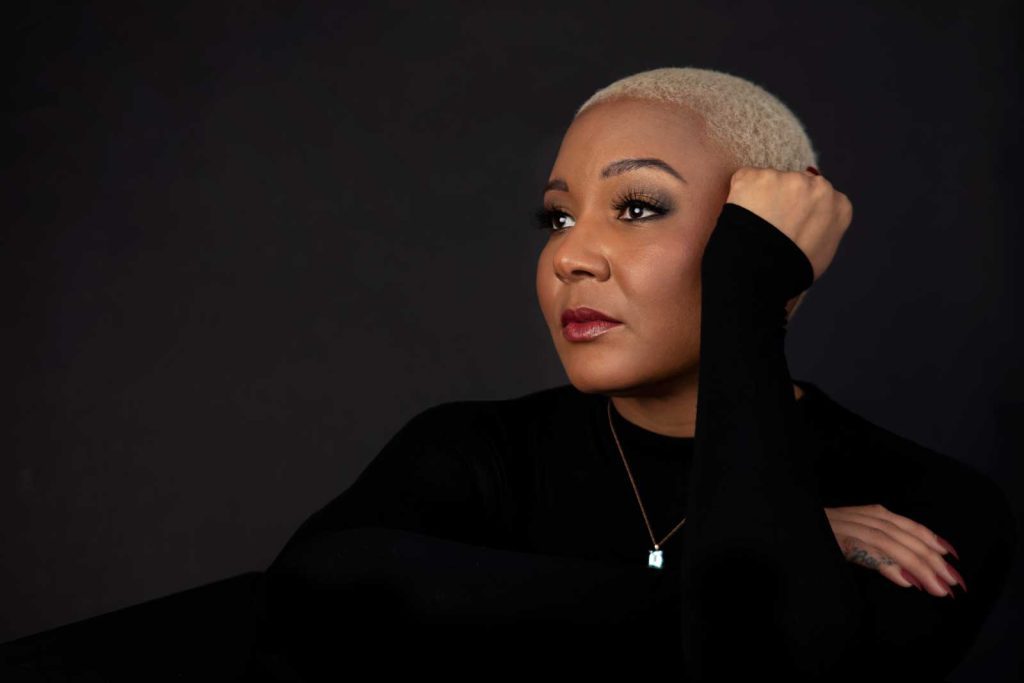 What is your vision or hope for women in the Mobile and Gulf Coast communities?
My hope is that we will love ourselves, take good care of ourselves, and pour into other women.
Are there any specific policies and/or laws you would like to see changed to advance women?
I wish there were more protections for women who are victims of domestic violence.
"I learned that I enjoy re-inventing myself"
What advice or suggestions can you give to women walking the path of empowerment or struggling with self doubt?
First and foremost, invest in your prayer life. You'll be amazed at how this will transform you internally. Also, look back at your younger self. Now that you're more mature, you can better see that many of the doubts you had were lies! I look back at older pictures sometimes and say, "Wow, I was so blessed!" But at the time, I had all kinds of doubts. So now when I doubt, I remember, those doubts were lies back then…so I won't believe them now.
How important are relationships/networking to your personal and professional life?
Relationships are vital in my personal and professional life. People do business with people they like and trust. And my circle of close friends consists of amazing women who encourage, love, and pray for each other. All women need that.
How do you take care of yourself everyday so that you stay balanced and centered?
I've fallen in love with jumping rope. I've grown to enjoy running and lifting weights. I'm intentional about self-care. Self-care can be exercise, quiet time, treating myself to something, taking a nap, having a spa day, or whatever makes my heart smile.