Stephanie Lofton Streeter began her career in social work with the Mobile County Department of Human Resources as a case aide in the JOBS program and currently serves as the County Director, supervising over 300 staff members who diligently serve the children and families of Mobile county. She attributes her passion for public service to her parents who instilled in her a love of community. Aside from her professional endeavors, Stephanie also serves on countless nonprofit boards. She holds a Bachelor's from the University of Mobile and a Master's of Social Work from the University of Southern Mississippi. Stephanie lives in Mobile with her husband, Tyrone Streeter, and their daughter, Kelsey.
Tell us about your business(es)/employer. List services offered and/or work you do and how you describe what you do to others:
The Mobile County Department of Human Resources is a state social service agency. The Alabama Department of Human Resources has county offices located in each of the 67 counties in the State of Alabama. The mission of the Alabama Department of Human Resources is to provide for the protection, well-being and self-sufficiency of children and adults. The services offered by the agency include: child support enforcement, food assistance, TANF (temporary assistance for needy families), the JOBS program, investigate child and adult abuse/neglect, foster care, adoption, family preservation, and licensing of daycare homes and centers.
As the County Director, I oversee the operation of the Mobile County Department of Human Resources which includes approximately 300 staff who provide a wealth of services and resources for children and families in the Mobile County community.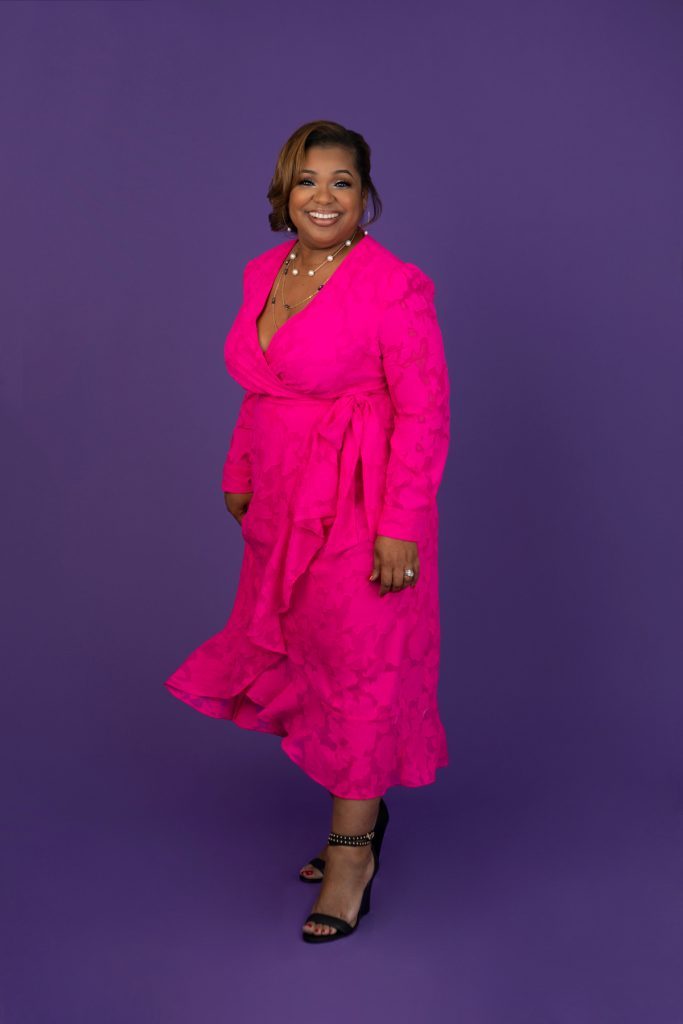 Share any relevant education, accolades, experiences related to your success:
I have always wanted to be in the field of service and making a difference in my community. I would say that my success was built on the foundation provided by my wonderful parents, Patricia and James Lofton, Jr., who instilled in me the importance of education, hard work, giving back to your community, and Christian principles.
I am a 1994 graduate of McGill-Toolen High School. In addition to my BS and MSW, I also have an associate's degree from Bishop State Community College. While attending Bishop State Community College, I served as "Miss Freshman" (1994-1995) and "Miss Bishop State" (1995-1996).
I began my career with the Mobile County Department of Human Resources as a Family Self Sufficiency Case Aide in the JOBS program. I went from serving as a case aide to becoming the county director. My role as a case aide was to assist welfare recipients in gaining the tools needed to become gainfully employed despite any obstacles. It was truly rewarding to see clients reach their dreams of going from unemployment to gainfully employed and self-sufficiency.
Tell us why you chose your profession, the value it brings to you and/or the community:
The field of social work is not just my profession, it is who I am. At an early age, I learned from both my parents and my church, Most Pure Heart of Mary Catholic Church, the importance of giving back to your community. Both my parents worked in professions that impacted our community. My father retired from the Mobile Police Department, and my late mother retired from the Mobile County Public School System as an educator and administrator. They have been my role models and I attribute my love of service to them.
As a mother, I am sharing the importance of education, Christian principles and giving back to others with my daughter. Each year, my daughter and her girl scout troop share their time and talents in meaningful community engagement throughout the year. It is amazing to witness her "giving spirit" grow with each day.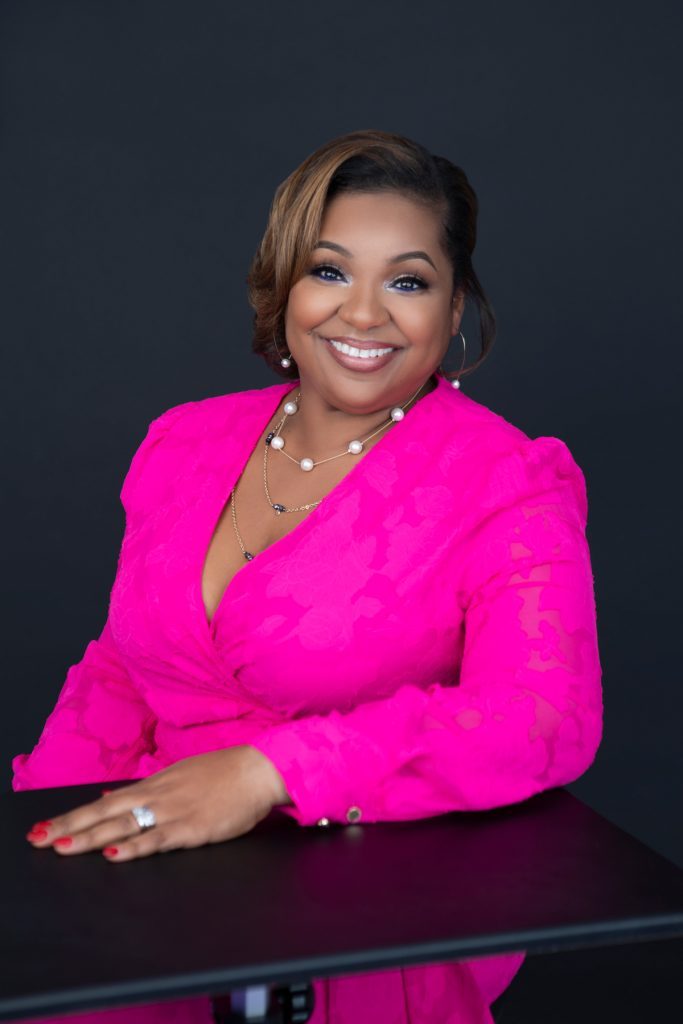 Are you involved with the community, any non profits, etc. and why is that important?
I am very appreciative of the wonderful opportunities over the years to partner with community members in various capacities and give back to our local community by helping those in need. I am a Mobile United Leadership Mobile Graduate–Class of 2016. I currently serve as Vice-Chair for the Bishop State Community College Foundation Board of Directors and as a member of the Scholarship Committee which awards scholarships to students in need. I'm also a member of the University of Alabama Social Work Society Board, Penelope House Executive Board of Directors, Southwest Alabama Partnership for Training and Employment (SWAPTE) Board of Directors, Mobile United, Rotary Club of Mobile, Adoption Rocks, Mobile Alumnae Chapter of Delta Sigma Theta Sorority, Inc., and a Lector with St. Joseph's Catholic Church in Maysville.
What advice or suggestions can you give to women walking the path of empowerment or struggling with self doubt?
My advice is to hang in there! Follow your dreams and believe in yourself–no matter what. Don't be afraid to step outside of your comfort zone and know that your hard work will pay off. And pray.
How important are relationships/networking to your personal and professional life?
Relationships/networking are extremely important in my personal and professional life. I truly stand on the shoulders of my family, the trailblazing women that came before me in the field of social work, and my friends who have played a key role in motivating me to be successful and always be my best self.
"What inspires me each day is waking up each morning motivated to make today better than yesterday." 
You seem to really love what you do, tell us why:
I love the field of social work and being the County Director for the Mobile County Department of Human Resources because I am able to provide a valuable service to children and families in need in Mobile County and to help play a role in striving to make their lives a little better while also supporting the next generation of social workers who will continue making a difference in the future.
What/who inspires you?
What inspires me each day is waking up each morning motivated to make today better than yesterday.
What's the hardest part about being a working mom/wife/single mom?
I love being a working mother and wife. I have a wonderful and supportive husband, Tyrone, who has always supported my dreams. Together, we work to instill in our daughter that there is no limit on what she can achieve. Through hard work, dedication, and a strong faith in God, all things are possible!