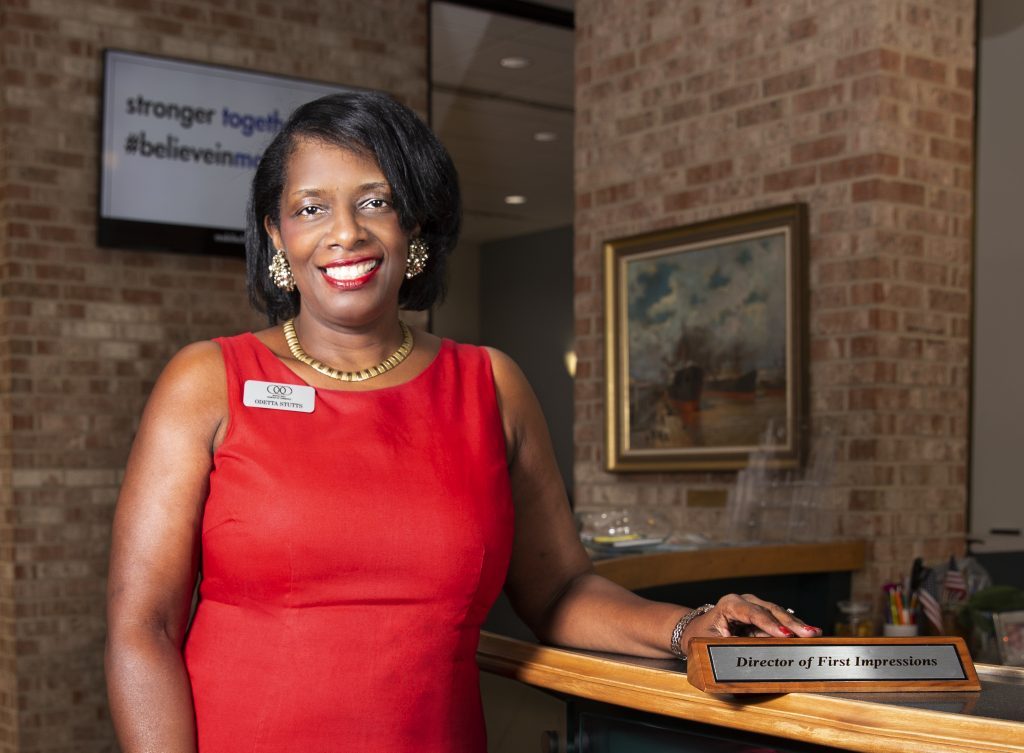 No matter how often the story is told it always ends up the same way, a smile ever so gently spreading across the person's face and ending their sentence with, "I just love her. She's so sweet." 
That is how most everyone expresses their interaction with Odetta Stutts, director of first impressions with the Mobile Area Chamber of Commerce. She has a smile that is infectious and a can-do attitude that would put most people to shame. No, she is not just congenial because her job requires it but that's just the way she is.  
Stutts, a native Mobilian, has been greeting employees and guests of the Chamber for a little over ten years and people have often wondered just who is Odetta? Why is she so friendly?  
Stutts attributes much of who she is to her mother, a local pastor, Faye Woods, who Stutts says has never met a stranger.
"My mother is the one that I have always looked up to, said Stutts. "She is so friendly and lovable and has such an outgoing personality."  
Mirroring her mother's personality is what enabled Stutts to be the "go-to person" for her numerous job assignments with Long's Human Resources before she was permanently hired by the Chamber.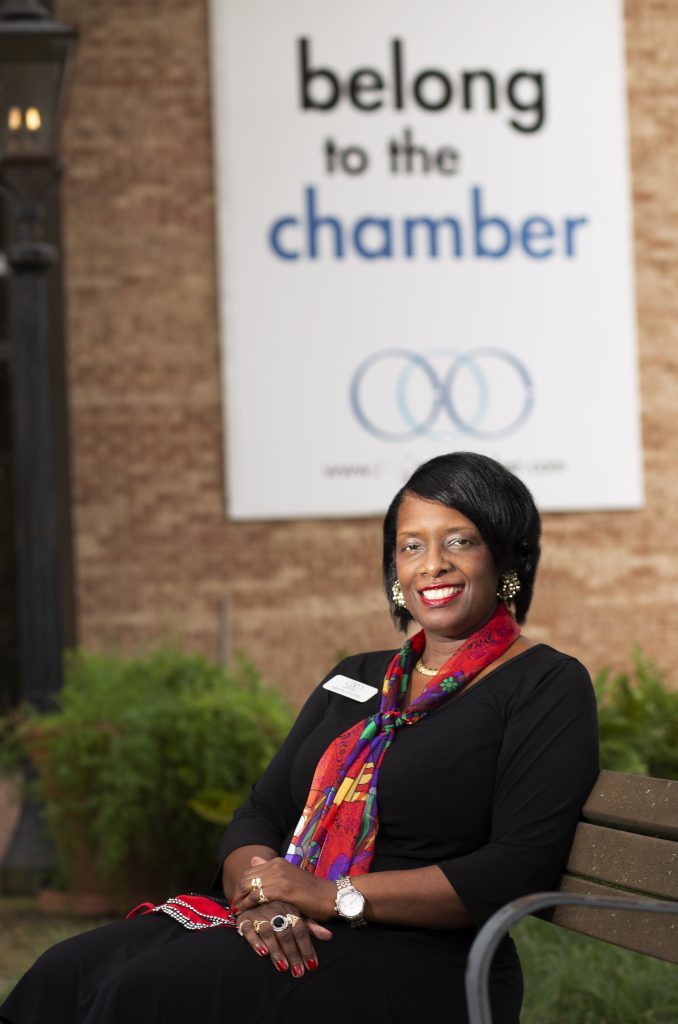 Recalling her encounters with Stutts, Liz Freeman, president of Long's Human Resources said Stutts' name would come up over and over.  
"When we were looking to fill an office role I remember the first question popping up was, 'Is Odetta available?' Freeman said. "She was a team member we knew we could entrust with clients new and established. We were confident in her abilities, her professionalism, and her kind disposition."  
Stutts worked for many years as an in-demand temporary employee. It was her desire to maintain a flexible work schedule as her daughter Josetta was still in school and she wanted to remain available for whatever needs arose for her daughter. Once her daughter graduated high school she was ready to return to the workforce on a full-time permanent basis. As it would happen, the receptionist position suddenly became available at the Mobile Chamber and only one person was top of mind for the job.  
"We didn't even interview her for the position," said, Vice President of Membership Carolyn Golson (CG). "She had been a temporary employee with us previously. When our Help Desk position opened up we called Long's and asked, 'Where is Odetta?' Fortunately for us, she was ready to work full-time."
She celebrated her tenth anniversary with the Chamber on June 28 and has never regretted her decision. In fact, she takes great pride in treating every person who walks through the door like family be they visitor, or employee.  
"I just enjoy meeting a variety of people, helping people and directing them to the appropriate department to get the help they need," she said.  
Echoing this statement about Stutts, Freeman states, "Her infectious smile and sincere concern for each person's wellbeing immediately affected my disposition no matter how busy, hurried or distracted I was walking (or running) through the Chamber doors. I couldn't help but pause and feel gratitude for her kindness."
Even though retirement is still some years away when asked if she had any pearls of wisdom to share with her successor a small and not often seem furrow appeared across her brow. Some deep thinking was about to take place. Following her contemplative moment, she offered the following:
Show respect
Treat people how you want to be treated
Listen to them and always say, "Good morning"
Be kind. You never know a person's situation.  
And for these reasons that's why she is affectionately called, Director of First Impressions.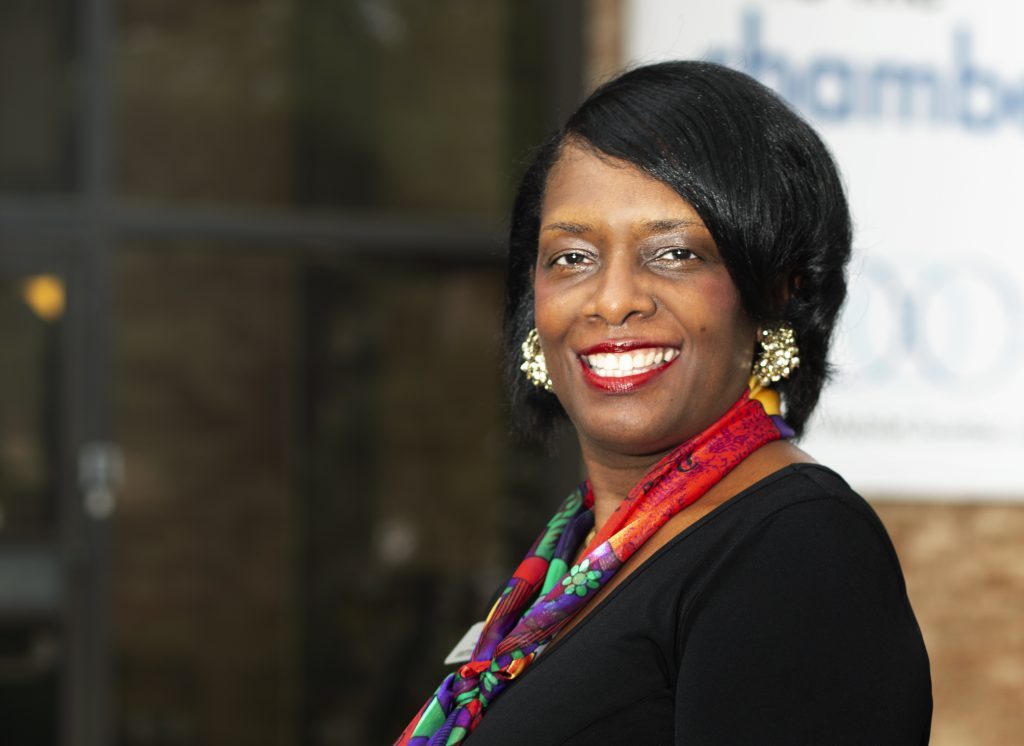 See more at: