Maggie Lacey has ushered in a new era for Mobile Bay Magazine with a commitment to diversity and depth
Running a lifestyle magazine requires refined tastes—a working knowledge of food, history, architecture, design and fashion—as well as finely tuned organizational and leadership skills. Mobile Bay Magazine Editor Maggie Lacey certainly brings all this and more to the table, and she's brought something else to South Alabama's lifestyle magazine that has enlivened the 45-year-old publication: a commitment to broadening the magazine's coverage, diversifying its pages and spotlighting stories from as many of the area's neighborhoods as possible.
Stories that sit with you
"Mobile Bay Magazine has a long history, and like any lifestyle publication, it has its niche," Lacey says. "We are not a newspaper. We don't cover hard-hitting news. People often come to us for a break from that. But the truth is, we can talk about delicious food, beautiful homes, history and fashion while also reflecting the deep, meaningful conversations we're having around the city. I always want to make sure our articles have depth."
When Lacey accepted the editor position in the summer of 2017, she and her staff immediately began dreaming about how to keep telling the types of stories subscribers loved to read while also widening the magazine's coverage to reflect the rich culture and diversity of the area. The team has made a commitment to not only diversify its pages, but also its covers (three out of eight faces on the cover last year showed people of color), and more of the area's neighborhoods have been featured in the the magazine than ever before. Lacey says they have only made small steps toward inclusivity, but she's proud of the work her staff has done to diversify its coverage and readership, and more is to come.
"I take it very seriously that we have a huge platform, a big readership and a good reputation— and I want to use that to represent the Mobile Bay area as a whole," Lacey says. "We are actively working to continue expanding our coverage to include all areas of both counties. We want the magazine in as many hands across Mobile and Baldwin counties as possible, so as we keep telling stories, finding histories and sharing recipes, we're trying to make each story better, more interesting and more thought provoking. We want those stories to sit with you and for you to think about them the rest of your day."
"I take it very seriously that we have a huge platform, a big readership and a good reputation— and I want to use that to represent the Mobile Bay area as a whole"
Deep roots
Lacey's journey to the editor's chair has been filled with varied experiences and adventures, but it all started at home—on both sides of Mobile Bay. Lacey was born in Mobile and has deep roots in the city. Her great-grandfather built a summer home in Point Clear, which had been a special gathering place for the family until it was sold before Lacey was born.
"When I was in sixth grade, a Realtor called my parents and asked if they wanted to buy it," she says. "They did, but not as a second home. So we uprooted and moved to Point Clear. I attended St. Ignatius and McGill-Toolen, but I was also very into horses in Baldwin County, so I got to know every backcountry road and was always hanging out at the feed store. I think having one foot in both counties my entire life has helped me do this job. It's helpful to know people on both sides of the Bay."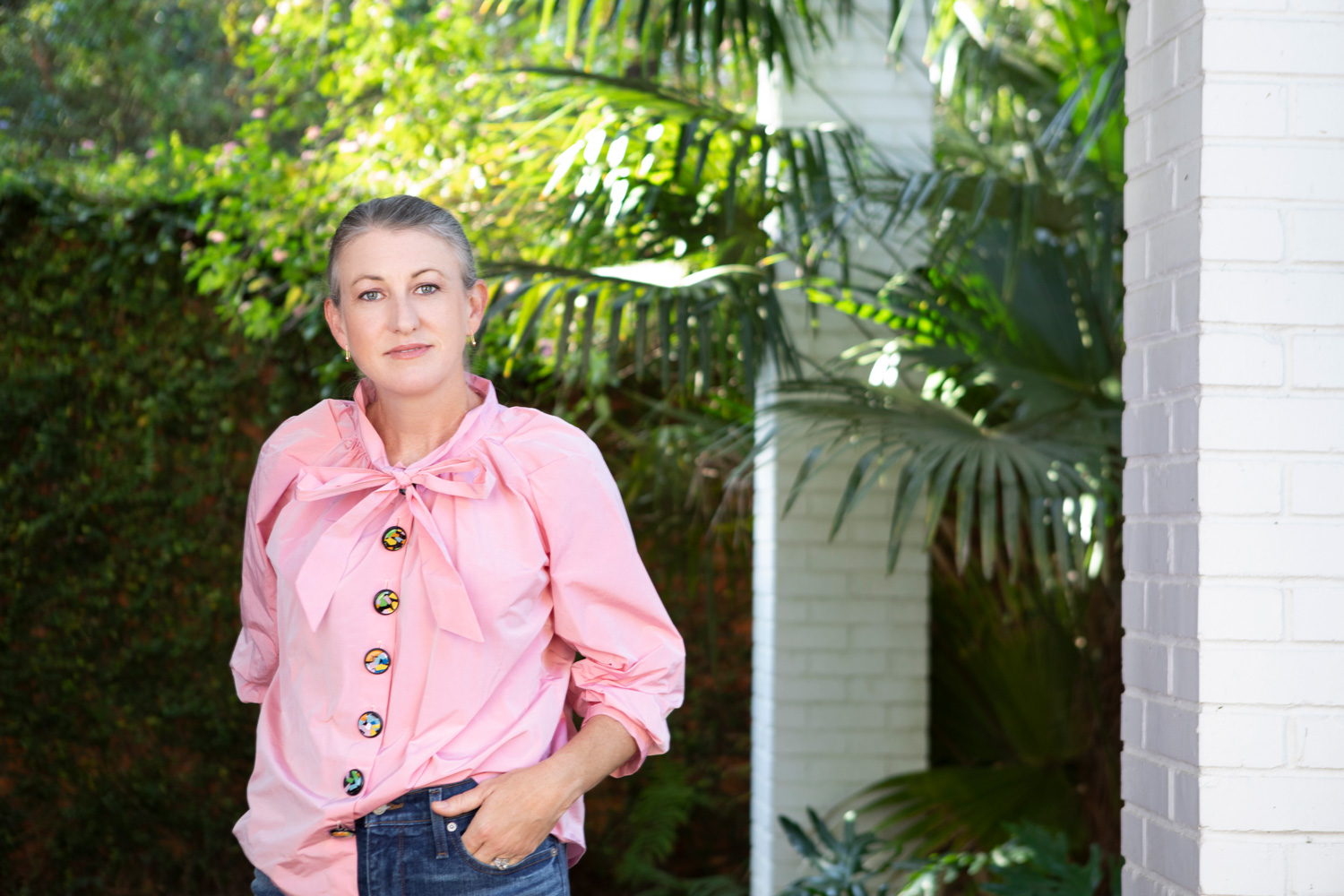 Jack of all trades
Lacey is part of a generation that is often paralyzed by imposter syndrome and perfectionism, and she says her career has been propelled by the simple fact that she has enough self-confidence (or insanity) to try anything.
"I've always been a jack of all trades," she says. "There's nothing I'm very good at, but I'm willing to try anything. I am not a perfectionist, so I'm willing to accept being good enough."
That attitude has opened doors for Lacey, whose resume includes working for a shoe designer in New York City, running marketing and events for an art museum, singlehandedly operating an e-commerce boutique, managing the former Windmill Market in Fairhope for seven years and finally, serving as Mobile Bay Magazine's food editor before accepting the editor position a year later.
"Almost every job I've ever had was with a small company with handful of employees," she says. "I've always had to do 10 different jobs. I've handled everything from getting Internet set up to making long-term budgetary decisions and scrubbing toilets to profit-loss sheets."
So while Lacey doesn't have a journalism background like many magazine editors (she has a degree in Art History and Spanish from Vanderbilt), she has a rare knack for learning new skills quickly and juggling many roles at once.
"I don't have a background in publishing, but every job I've ever had has been in the lifestyle arena, so I've worked in a lot of different fields the magazine covers," Lacey says. "I'm coming at the magazine from a different angle than most people do. The reason I was able to come in without a publishing background is this magazine has been around for a long time and has an amazing publisher and a great staff full of top professionals. I didn't have to turn the magazine on its head to make it a great product. It already was. I just get to push us to keep getting better and better."
Check Out Mobile Bay Magazine