Pauline C. McKean is a photographer at heart. There was no way to avoid it, her grandfather, Frank Calagaz, Sr. was a photographer and founded Calagaz Photo in 1955. McKean grew up working alongside him, her father, Frank, Jr., and her uncle, Leo. Her father's work ethic was something she always admired, and after college, she joined the family business and their umbrella of companies that have served the Mobile Bay area for nearly seventy years. Her family's approach to business instilled in her a strong sense of customer service and going the extra mile for customers is always a top priority. McKean expanded the family legacy, becoming the first woman in the family to own her own business, FASTSIGNS® of Mobile, and now the second location in Daphne, Alabama. 
Applying photography principles to signage
Since 2015, McKean has taken her skills and applied them at her FASTSIGNS® production centers. "Photography has been my life," says McKean. "We've always said, 'It's not a picture until it's printed.' What's neat about what I'm doing now with FASTSIGNS® is I can take that passion for imagery and help people express their brand. In the sign business, we do a lot of three-dimensional letters and way-finding signage, but we also incorporate photography into large-scale wall murals, vehicle wraps, and decor items for large installations at local university campuses and hospitals. "My photography background brings a different point of view that is a real asset to our clients in terms of creating and delivering something that exceeds their expectations."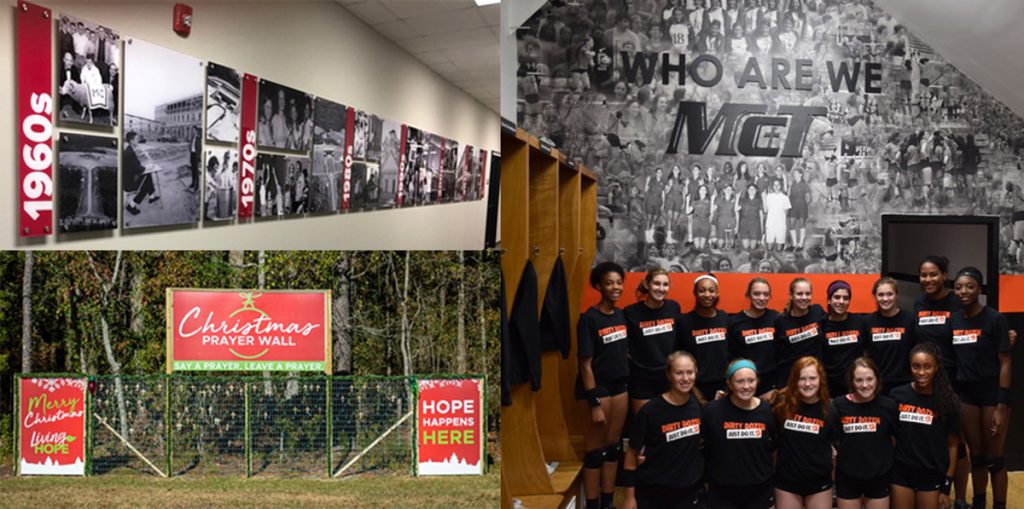 "It is more than just hanging directional signage or the business name above the door. We work with our clients to develop a cohesive brand strategy for their interior and exterior signage. For many clients, what we create for them is an extension of their interior design and decor," she says. It is a creative way to tell a brand story visually. We always approach a project with design in mind,"
Customer-centric business philosophy
"My grandfather said, 'The day you're too good to sweep the floor is the day you need to close the door,'" McKean says. "When he was in his 90s, he'd come to the store to help us out. He taught us the customer's satisfaction is the most important thing, and without your customers, you have no business."
"The best part about living and owning a business in your home town is the connection you feel to so many places and organizations. I became a 'baseball mom' as soon as my son, Walt, could hold a bat and instantly fell in love with sports. Both of our children were really involved with athletics. We spent a lot of time as a family at the fields and in gymnasiums. Every time I work with a community or collegiate sports team, I think about the people and events that will be surrounding those installations and the storytelling opportunity our products can provide."
Her favorite projects was a 12-foot-by-30-foot collage wall in the locker room of McGill-Toolen's Dirty Dozen volleyball team. It was so special because it was a surprise to the team," McKean says. "I met them there at 5 a.m. to capture the players seeing it for the first time. I took videos and photos, and it was so cute seeing how excited they were. That's something that will be there for a long time and illustrates the history and passion of that team."
Family Business, Family Values
Growing up in the family business influenced McKean's customer service standards and the way she approaches the growth of her business. In addition to her father and grandfather, McKean is quick to credit her supportive husband as one of the reasons for her success. "He is always there to give me good advice and is my biggest cheerleader. He encourages me to take risks and reminds me to always invest back into the business."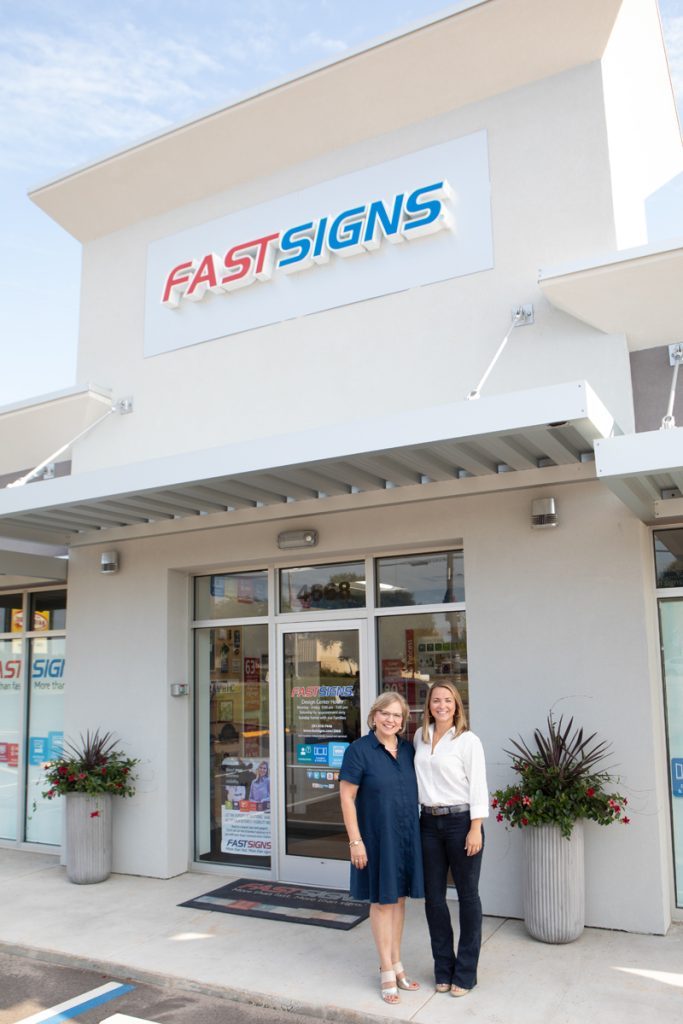 In 2016, McKean was overjoyed when her daughter, Maegan McKean Maloney returned home and became the fourth generation to work in the family business. She now manages the second FASTSIGNS® location in Daphne, Alabama.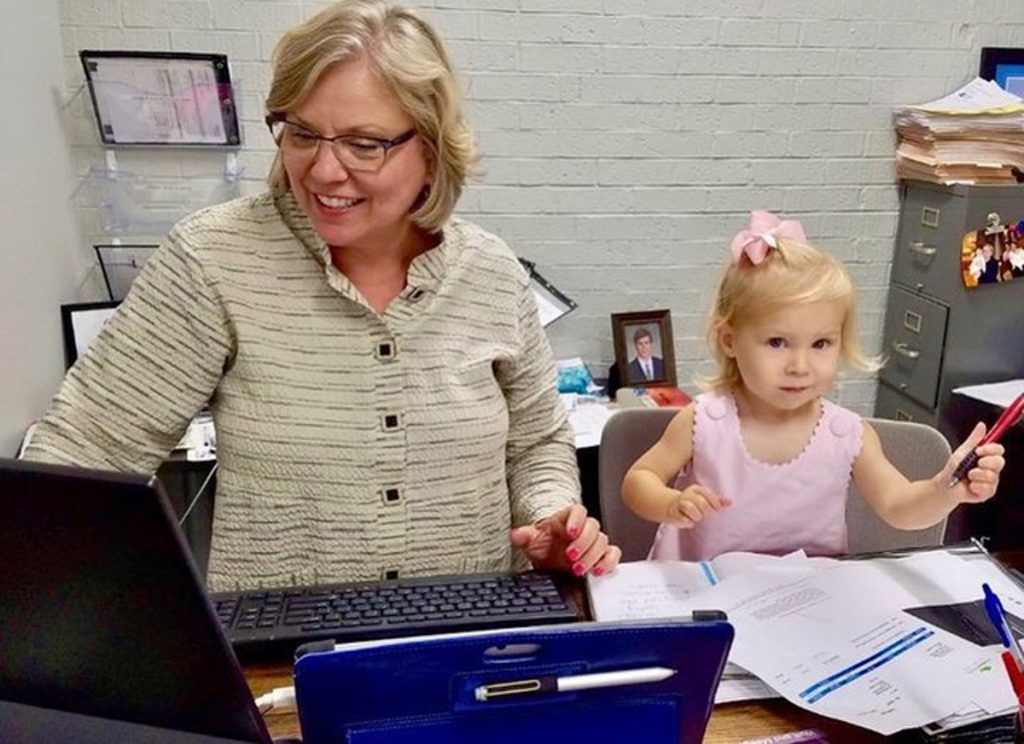 "Having Maegan as part of our team, and seeing my granddaughter visit FASTSIGNS®, brings back so many memories of me as a child and young adult working with my dad and grandfather. I hope this tradition continues to carry on for generations to come."