TWO PART SERIES
Harper Technologies, a concierge culture IT services company, is a family owned business in Mobile. The business is run by sisters-in-law Audra and Cecily and their husbands. Although unintentional all of their degrees compliment each other in a way that has made their business a success. They approach business and life as a tight knit team all with the same goal… building a generational legacy for their family.
In this 2-part series we hear from the women who make it all work.
Cecily and Carl Harper were middle school sweethearts. They have been married for ten years, have four boys, and are business partners. Cecily handles Public Relations and Carl is Vice-President.
On working in a family business….
The best part about working in a family business is succeeding together and having our children see that. In our marriage, there's never a "that's not my job" moment. We both know that in the office or at home we're giving it our all and we're not in it alone. We're building a legacy for our children and they don't quite understand it yet, but I'm excited for the day they realize what we have accomplished.
There is no "off" switch. Dinners can quickly become strategy meetings. When you truly care about your business it makes it difficult to break away, but you have to remember that you can't pour from an empty cup.
When handling business operations, you have to separate business from family feelings and that takes time to get used to. Do not lose your voice, or be afraid to speak up. You add value to your team no matter what your position may be. Remember, it's not personal, it's business.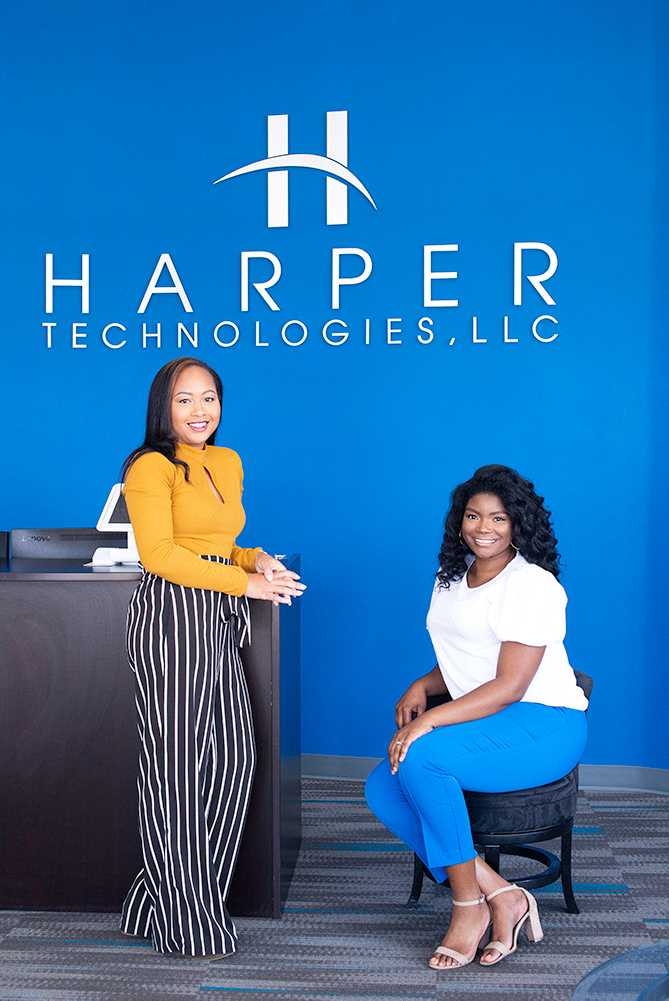 On making a difference…
People can make a difference by picking an issue that they are concerned about and get proximate to it. You cannot make an impact from afar. You have to get in close, get your hands dirty and see where the deficits are and how you can contribute to being a part of the solution. "The steps you take don't need to be big. They just need to take you in the right direction."- Jemma Simmons, S.H.I.E.L.D
On women supporting women…
I have a group of women in life whom I admire and serve as mentors for me on how to navigate business and life. These women are highly knowledgeable in what they do and are unapologetic about it. They make sure they produce excellent work, but also make it known that family is a high priority; and most importantly, all of these women make sure they open a door(s) for other women to come through.
Do not lose your voice, or be afraid to speak up. You add value to your team no matter what your position may be. Remember, it's not personal, it's business.
Some of the best advice she's heard…
Knowing what balls in your life are plastic and which ones are glass. There are always many things on my list every day. I have to prioritize which balls are plastic for the day (cleaning out my car, returning that non-urgent email that came in at the last minute) and which ones are glass (Making sure I have dinner covered, and that I responded to that urgent email.) Prioritizing what balls will shatter helps me to be ok with dropping the balls that bounce and roll.
On life lessons…
I've faced two hard life lessons. Cherish your parents while you still have them. Life does go on, but takes major adjustments. And you have to make time for yourself. It doesn't always have to be this elaborate ordeal. Reading is my way to take a break without physically going anywhere. Sometimes that means putting off work, but it's worth it. I have books of all genres all around the house waiting for me. Don't be too busy that you forget to do what makes you happy too.
Some fun facts…
Glitter is her spirit animal. She is an avid reader and is a proud member of Junior League and the Fuse Project. Cecily is also a BIG. (Big Brothers Big Sisters of South Alabama) and board member for the Purevine foundation.
What made you want to be a part of this feature and the overall mission of focus.
I love that a mission of Focus is to empower women. We are currently in the biggest moment of female empowerment that I've gotten to witness, and it's a beautiful thing to see a woman realize she is more than capable. We all wear multiple hats, we maintain our homes, run businesses and accomplish amazing things! We need to celebrate all of that, together.
Harper Technologies, LLC
Cecily Harper