A self-proclaimed "southern girl who happened to be born in Chicago" is bringing light to issues in our area with her art. Susan Downing-White came down to Mobile in 1983 and has lived here since, with a brief stint in New Orleans before Hurricane Katrina. Susan has been interested in art for as long as she can remember, and she has been doing art as a profession since graduating from the University of South Alabama for art.
"I've been interested in how things look all my life. I remember my grandmother made doll clothes; how they were put together interested me. She once made a coat that was red with a purple lining, and I remember thinking, "why did she put those colors together?" And it made me look at colors differently," she said.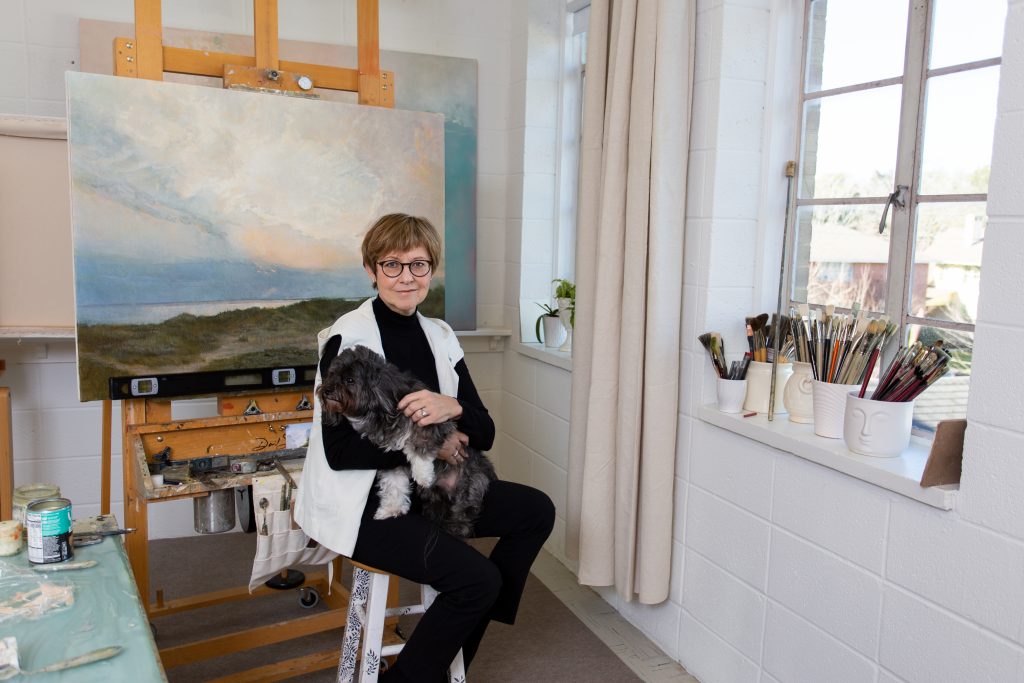 Susan has always done creative things in life, and she thinks there's creativity in everything, from mundane tasks like arranging soup cans in a cupboard to the techniques for creating a painting.
She vividly remembers her first real painting, though. In high school, Susan decided to paint her bedroom walls tomato red, and she needed art for her wall. So, she decided to create a painting herself. When it came time for her to go to college, Susan thought she'd be a journalism or English major since she enjoyed reading and writing. However, fate had a hand when she went before a scholarship committee. They asked her what her intended major was, and she said art. "I have no idea where that came from, but I've never looked back."
Since then, she hasn't changed her style very much; Susan has remained interested in realism. "I love realism, but I've always appreciated abstraction. But, you can get caught up in abstract patterns. I really like the particular look of a time and a place and the mood of a place, and to me, the best way to capture that is through interpreting reality," she said.
Growing up with two younger brothers, it has been important for Susan to have her own studio space where she can "shut the door and no one can mess with [her] stuff." Right now, that space is at Central Presbyterian Church. A few years ago, Central converted many of its classrooms and other spaces to artist studios. This attracted Susan and other artists who needed a place to work as well as a community to be a part of. She and her studio dog, Ziggy, feel incredibly welcome in the space.
"I love the idea of being around creative people, and I love the mission of what's going on here at this building: the food pantry, Family Promise and the openness to ideas. There's so many ideas in the air here and so much openness to try things, to experiment with things and to see what works. I think if you're a creative person you really want to be around that kind of energy," she said.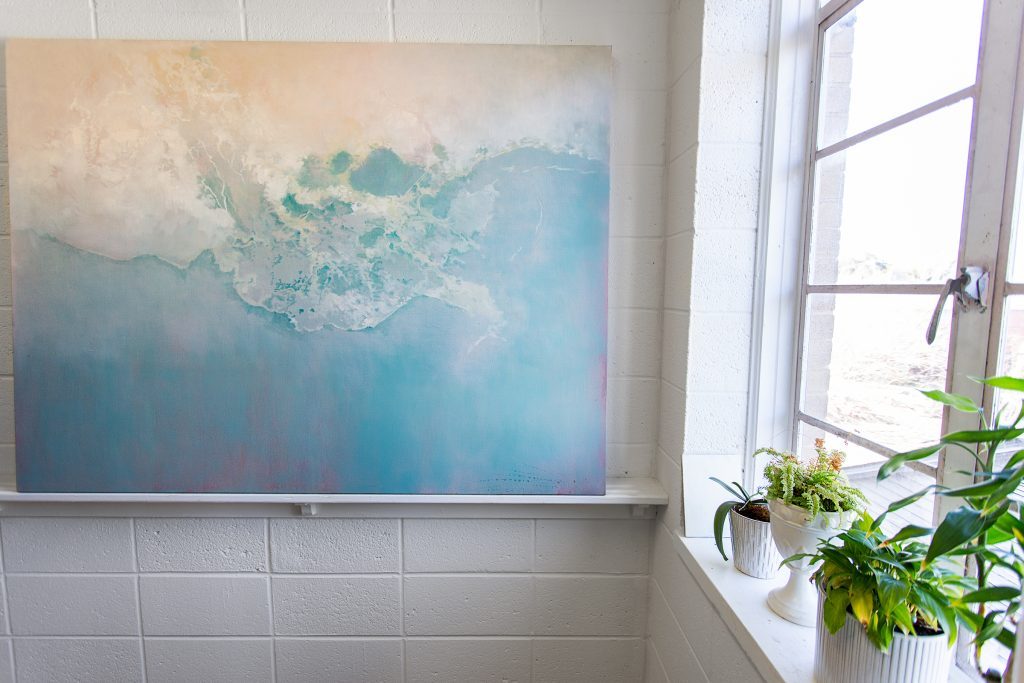 Currently, Susan is working on a series of painted maps. For years, she has been painting within a 100-mile radius of her home here in Mobile. That resulted in dozens and dozens of lovely paintings of mostly large skies, wetlands and street scenes. However, Susan has become more concerned with changes to the environment, whether it's dredging, sea level rise or anything else that threatens the places that she has loved so much over the years and wanted to paint.
"What I'm doing is trying to show on some of these is where the land used to be and the way the water is gradually encroaching, or the way the sand patterns are changing. But the bottom line always for me is, is it beautiful? Is it something I want to paint about? Always when I've done landscapes, I've been interested in showing the beauty of these areas and hoping that they'd be preserved. I'm becoming more and more aware that maybe a little more stronger statement about preserving those areas is needed," she said.
If you're interested in seeing more of her work or taking classes with her, you can visit her websites at susandowningwhiteclasses.com and susandowningwhite.com.